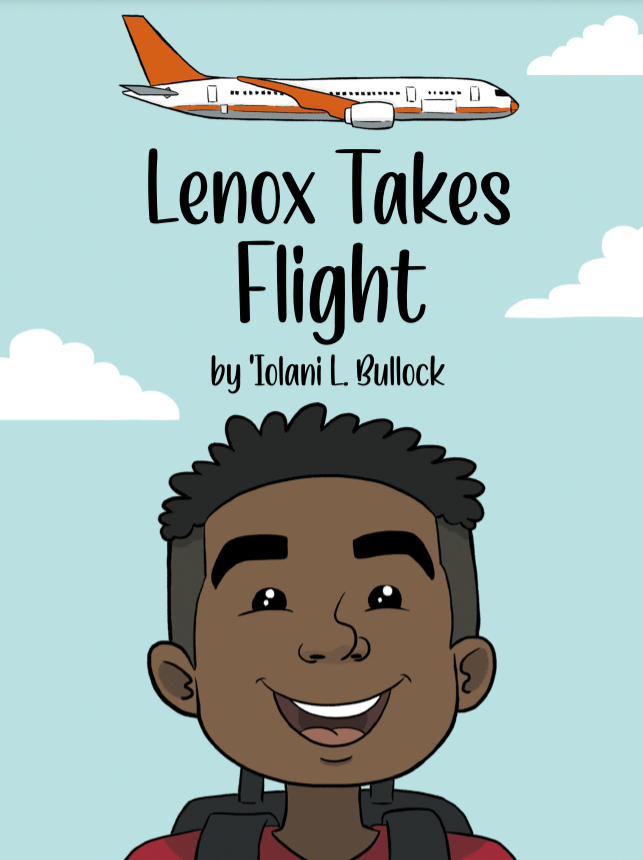 Lenox Takes Flight by Iolani L. Bullock
Lenox Takes Flight is a fun-filled adventurous book that takes the reader through the steps of traveling on an airplane, so fasten your seat belts and get ready for a fun-filled adventurous journey with Lenox. In this book, Lenox shares the story of how he embarked on a travel adventure with his family to Thailand. He takes us on an exciting journey to catch his first flight and shares some new, scary and wonderful experiences at the airport.
Lenox loved airplanes and wanted to become a pilot like his brave grandfather. He has never been out of the country or even to the airport. When his father told him about the trip to Thailand, he was very excited to board his first flight and travel to a faraway country.
Join Lenox and her younger sister Teagen on their adventure to board their first flight and learn so many things about travel through airplanes like what passports are, why we need them, airport rules, so many security checks, and a lot more.
This book prepares young children to take their first flight and shows everything from passports to boarding passes, from navigating the airport, going through security checks, and finally boarding a flight.
This adventurous book motivates children to follow their dreams and helps them overcome their fear about trying something new.
This book is perfect for kids who love to travel, who love to dream, or who want to be a pilot.
Perfect for 7+
Grab your copy from Amazon.