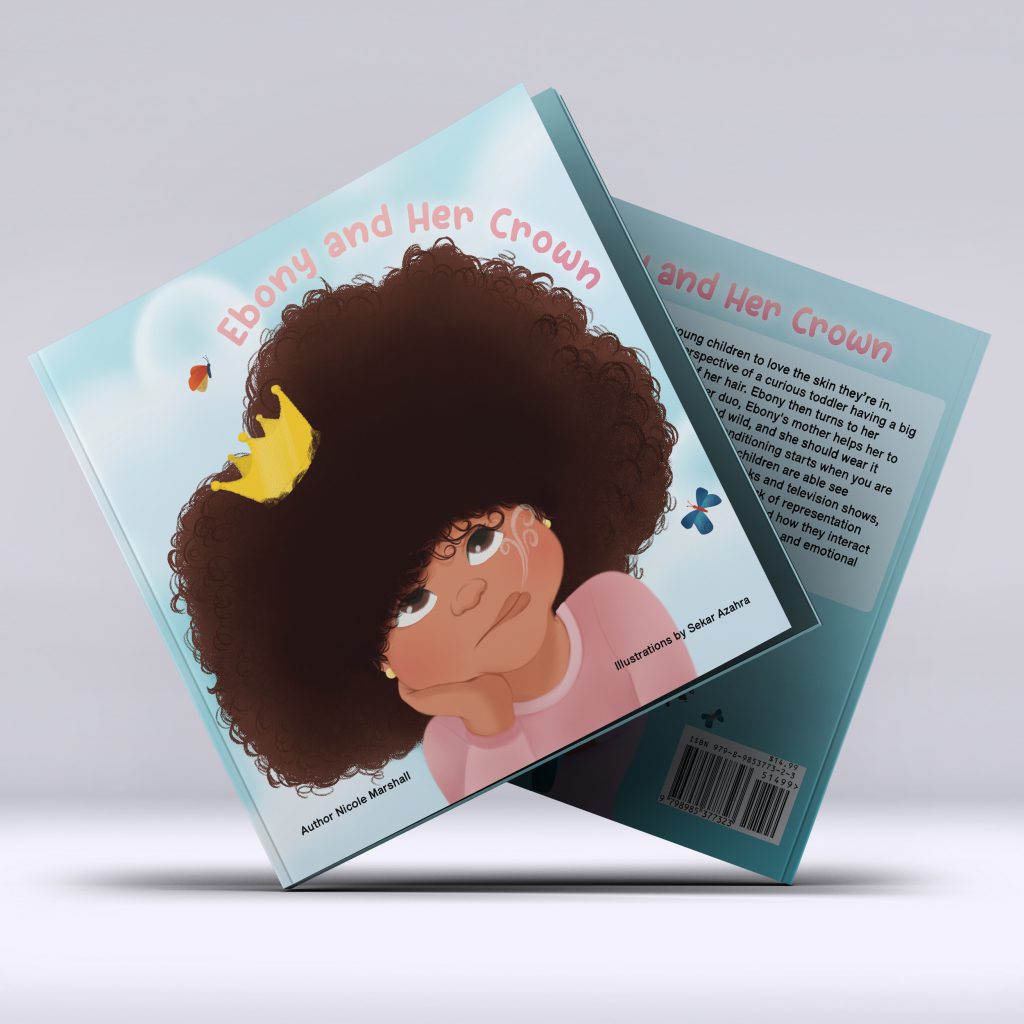 Ebony and Her Crown by Nicole Marshall
Ebony and her crown is a beautiful rhyming book about self-love, self-acceptance, and self-esteem with a positive message to young children; "Your hair is your crown. Wear it with pride and confidence."
This story follows a cute little girl Ebony who has big afro hair that covers her little face all the time. Her big afro hair is difficult to manage, so she curiously asks her mom, "Why is my hair so big? it can't be all mine."
Then Ebony's mother helps her understand that her natural hair is big, puffy, shiny and makes her stand out, and she should wear it with pride.
Join Ebony's journey in this cute and charming book to learn that her hair is beautiful and makes her unique.
With lyrical writing and beautiful illustrations, Ebony and her crown inspire brown girls to be confident in their natural skin and unique features, I'm sure after reading this book, little brown girls and grown women alike will fall in love with their big afro hair.
Perfect for 3+
Grab your copy from Amazon.