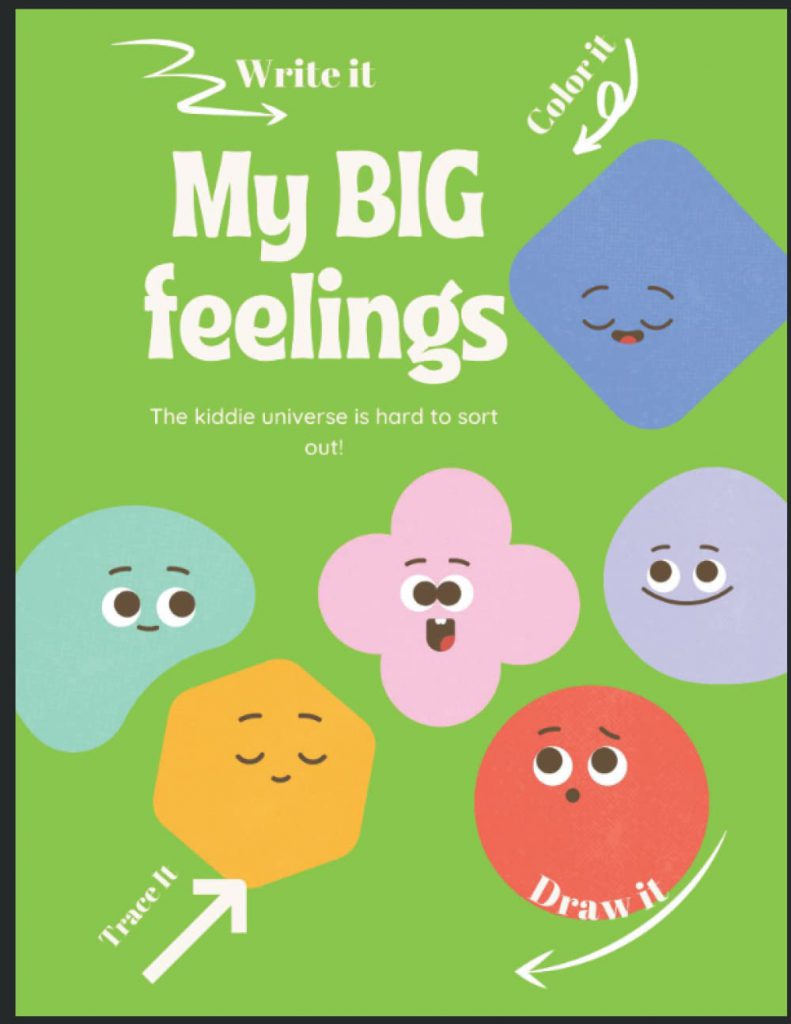 My BIG Feelings: The Kiddie Universe is Hard to Sort Out by Erica La'Shun, Christian Robert
My BIG Feelings is a journal with the intent to encourage children to look within, find their true potential, and gain confidence to express their feelings on paper.
Journal writing is a significant way to develop writing habits in children and a perfect tool for their overall cognitive development.
Journalising helps children process their big and small feelings, improve their imaginative and creative skills, build writing skills, and encourage them to express their feelings.
My BIG Feelings is a perfect gift for your child, like a memorable workbook to record(write or draw) their daily activities. This journal helps children to develop healthy emotions, to help them to become the best version of themselves, and make them ready to conquer this world.
Perfect for 5+
Grab your copy from Amazon.