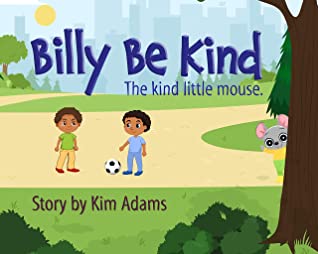 Book Review
Billy Be Kind: The Kind Little Mouse By Kim Adams

Billy Be Kind is an incredible story that teaches children about the power of truth and kindness.
This story is about a magical little mouse Billy who helps two young boys in cleaning their house, making their bed, and a lot more. When their mom asks, "did you do this?" The boys said, yes and they get appreciation from their mom for good work. But this is not the truth, so read this cute story to know how Billy teaches them some important lessons, and they understand the importance of honesty.
It's a short and sweet tale but gives a powerful message of kindness, positive behavior, honesty and teaches children to be truthful, no matter what situation they are in. The Illustrations are colorful so that children can understand the story by the pictures themselves. I am sure children will enjoy this heartwarming story of Billy, the kind mouse that teaches the importance of truth.
Perfect for 1+
This book is available on Amazon.