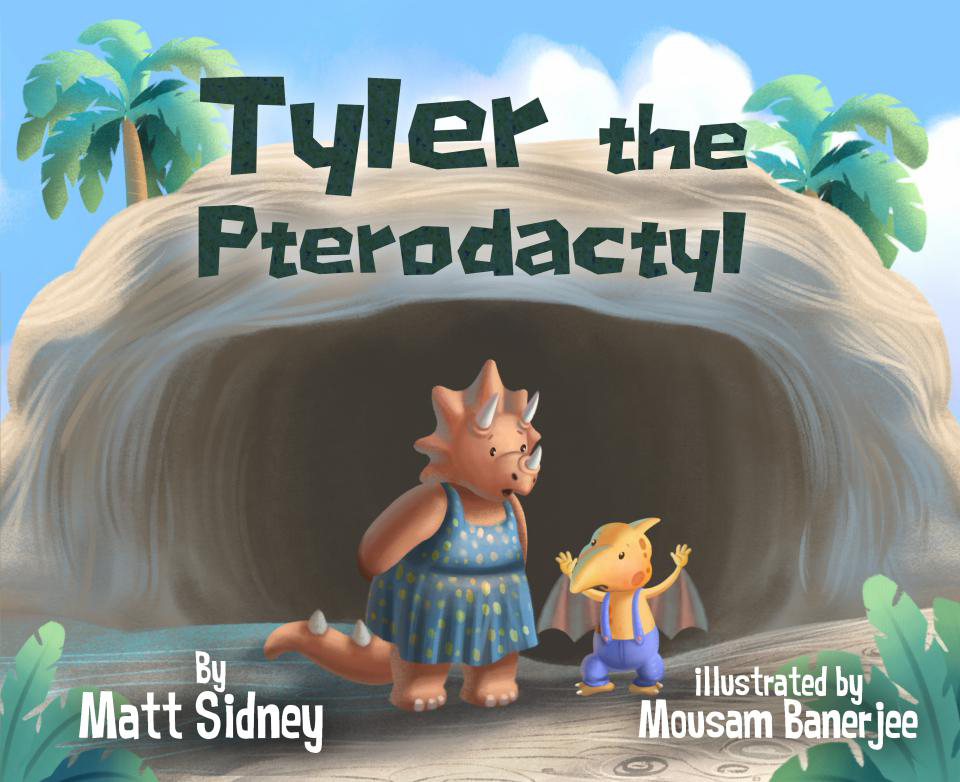 Tyler the Pterodactyl by Matt Sidney
Tyler the Pterodactyl is an adorable story that teaches children self-love, self-confidence, diversity, self-acceptance and helps them realize their true worth.
Tyler has a long beak, but his wings are not strong enough to fly. Tyler's mother is a triceratops dinosaur, so she doesn't know how to fly as she doesn't have wings like him. But Tyler believes that he will fly one day with his wings, and he always tries to fly with the wind, but he never succeeds. One day, Tyler meets Thomas, a Pterodactyl who exactly looks like him. Join Tyler the Pterodactyl on his adventurous journey to discover his strength and a place where he feels at home, where he doesn't look different. This book is beautiful inside out, vibrant and colorful illustrations give us a feel like we are in the world of dinosaurs.
This charming picture book encourages children to discover their uniqueness in this big world, love themselves, and be proud of their different features.
This book is an incredible read with a strong message for kids and as well as for adults.
Perfect for 3+
Grab your copy from Amazon.
Available as Paperback and Kindle and free for kindle unlimited users.