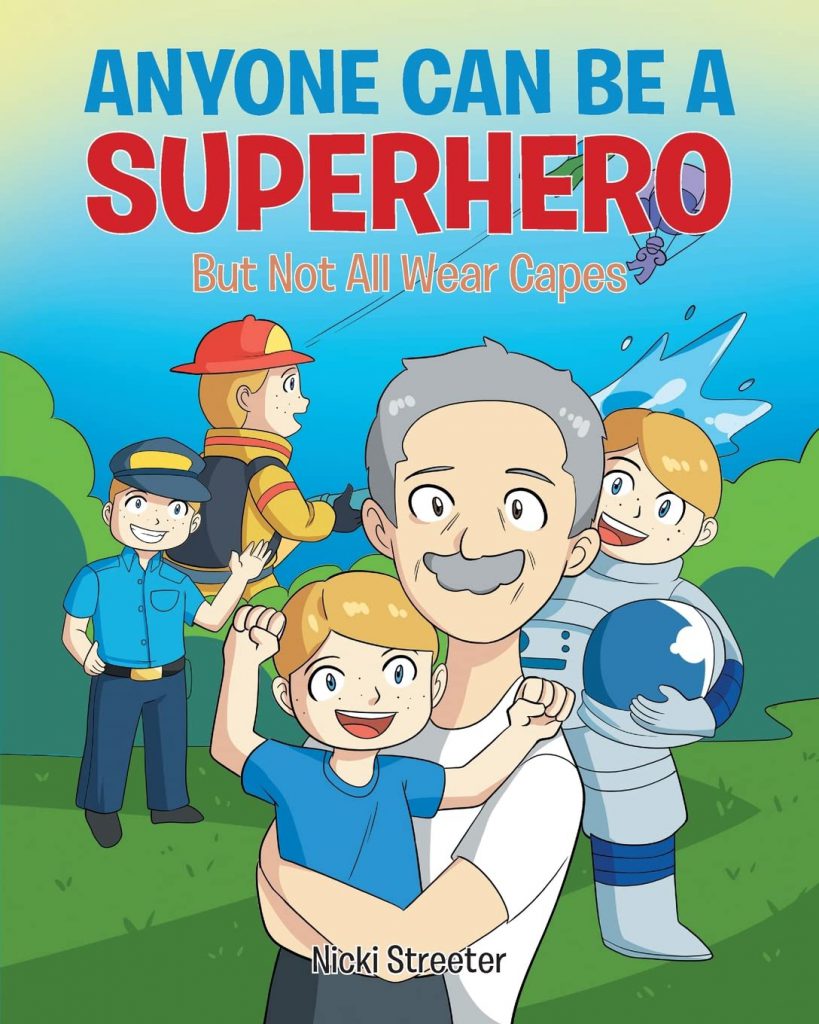 Anyone Can Be a Superhero: But Not All Wear Capes by Nicki Streeter
Children have vivid imaginations, and creative visualization usually comes naturally to them. Anyone Can Be a Superhero encourages imaginative play in children and shows them that they can be anything if they put their minds to it.
Colt and Papa are the very best of friends. Their bond is unique and one of a kind. Papa always asks, "In a world where you can be anything, what would you be?" Colt responds, "I want to be it all!" Colt is a fearless little boy who loves to imagine a world that is filled with excitement and thrills. A simple conversation between the two of them leads Colt on an adventurous tale.
This incredible book takes readers through the journey of some real-life superheroes that inspire them to discover their uniqueness and empowers their young minds to dream big.
This book gives children a beautiful message of staying creative, imaginative and shows how we could use their imagination in their early development and inspire them to be real superheroes like firefighters, Police, astronauts, fighter pilots, etc.
Perfect for 3+
Grab your copy from Amazon.