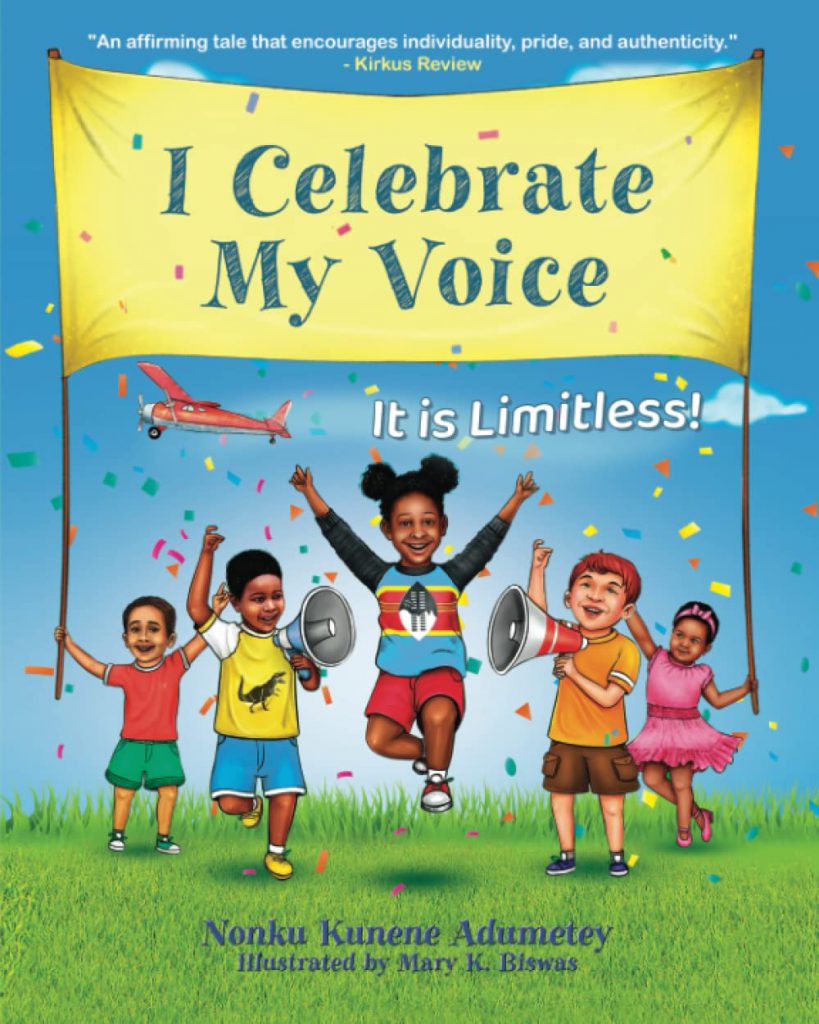 I Celebrate My Voice: It is Limitless by Nonku Kunene Adumetey
No matter your age, children need to understand that you have to make your voice, opinions, and thoughts audible and impactful.
I Celebrate My Voice is an empowering book that every child should read and shows them how you can make your voice heard in this big world.
This charming book is full of diverse characters, and they encourage children to discover their voices, their true potential and tell them that they can make this world a beautiful place for all.
Illustrations are colorful and help children understand that their voices matter and that although some communication styles can be different, they all are equally important. This book brings great pride to children from diverse backgrounds and encourages them to share their voices.
This book is a way for every parent to tell their children that their voice matters, so dream big and discover yourself in this big world.
Perfect for 3+
Grab your copy from Amazon.