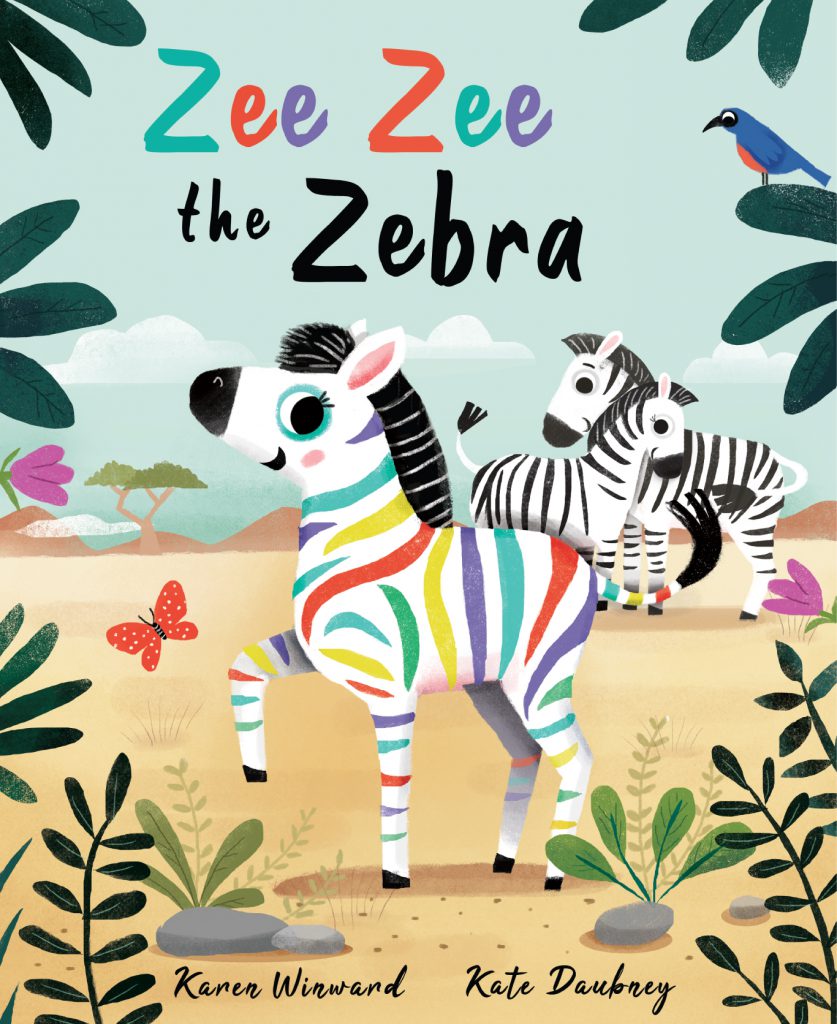 Zee Zee the Zebra: A children's picture book about diversity, kindness and belonging by Karen Winward
Zee Zee the Zebra is an adorable story that teaches children self-love, self-confidence, diversity, self-acceptance and gives a message that everyone is unique and special in their own way.
This charming story teaches children to be kind and tells them that we should never judge someone just because of how they look.
Zee Zee looks different from the other zebras. She has colorful strips rather than black and white. Her friends don't let her join in with their games, and this makes Zee Zee feel sad and left out. Then her father told her about different animals, how the Giraffe is tall and the elephant is strong, and how a snake slithers and the Kangaroo jumps, and these distinct qualities make them unique and wonderful.
Join Zee Zee on her journey to discovering that being different is good and makes us all unique.
Zee Zee the Zebra takes the reader to the African desert, and colorful illustrations of cute animals help children learn about their different qualities. The story teaches us to accept each other, their differences, about love, kindness, and friendship. I'm sure children will love this book and read it again and again.
Perfect for 2+
This book is available on Amazon.