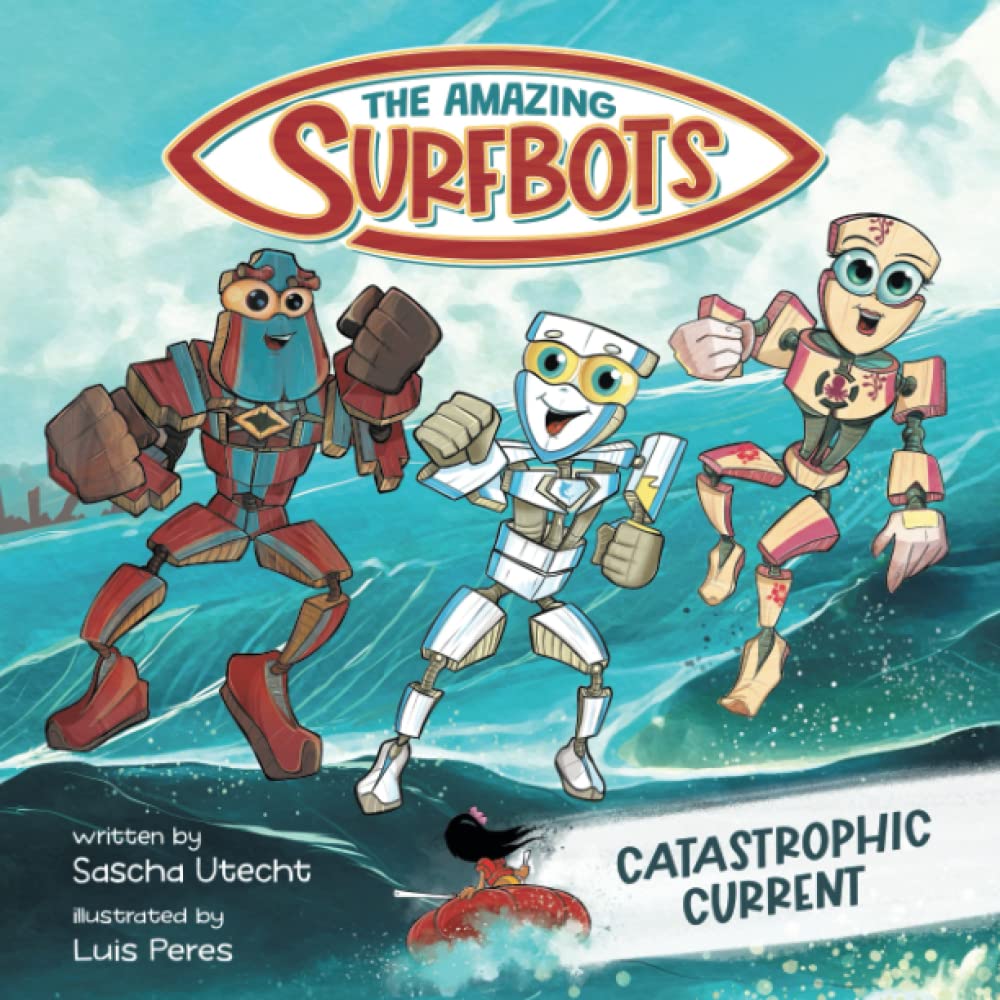 The Amazing Surfbots: Catastrophic Current by Sascha Utecht
The Amazing Surfbots is a story of courage, bravery, and teamwork that teaches children to believe in themselves during uncertain times and gives them the courage to face new challenges in life and overcome obstacles that come their way.
Get ready for the action-packed adventure with The Amazing Surfbots Curly, Mick, and Duke, the three Robots who transform into superpowered Surfboards and work as the Surfbot Rescue Team on Lauloa Bay.
Some kids' lives are in danger at the summer camp paddling competition as the current pulls them into the raging sea. They are drifting toward Shipwreck Point, a wave-swept reef offshore that threatens to rip and sink their dinghies, now the Amazing Surfbots have the responsibility to save the kids in time.
Join Curly, Mick, and Duke on their mission, where they must count on their superpowers to fight against a catastrophic current to save the lives of the children, so get ready for fun and unending adventures with this exciting story of courage and confidence.
Illustrations are vibrant and colorful pages filled with robots and surfing scenes making this book a fun adventure journey for children. This book teaches children to be patient, follow the rules while swimming in the sea and to teach children how to escape from the rip current.
Perfect for 5+
This book is available on Amazon.
https://www.amazon.com/Amazing-Surfbots-Catastrophic-Current-Superheroes/dp/9895378335