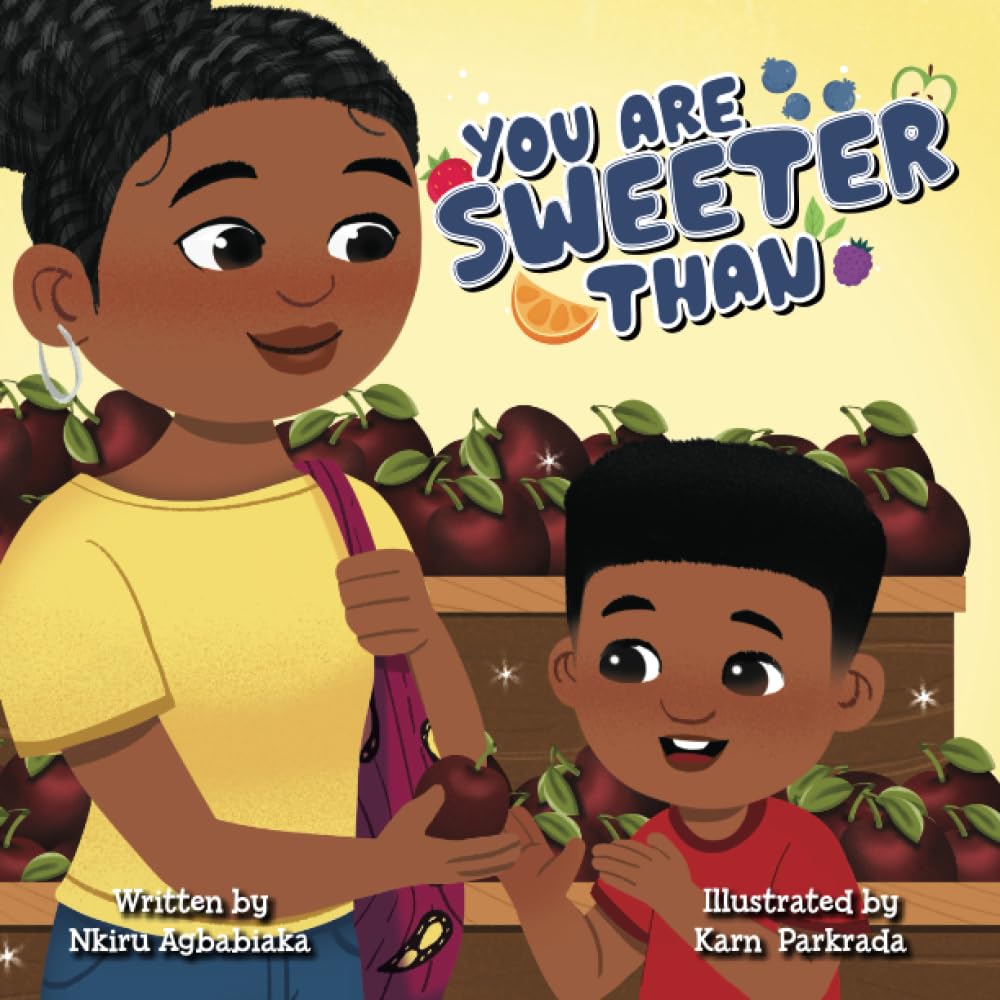 You Are Sweeter Than by Nkiru Agbabiaka
Which is your favorite fruit? Mango, Plum, or Strawberry?
As your child grows up, they want to know about wonderful things around them, so this book is a fun way to show the curiosity of little minds and the exploration of colors and foods.
This book follows Luke and his mama's conversation at the farmer's market. Luke loves to visit new places with his mama and is always ready to taste and try new food. Read Luke's journey in this colorful book to discover more about yummy and colorful fruits with his mama and to know that he is sweeter than them all.
You Are Sweeter Than is a perfect book to encourage kids to eat sweet and nutritious fruits in a fun and interesting manner. Simple text and beautiful illustrations make this book an enjoyable read for children. I recommend this book to every parent out there so you can read this book with your children and tell them they are loved and sweeter than them all.
Perfect for 2+
Grab your copy from Amazon.