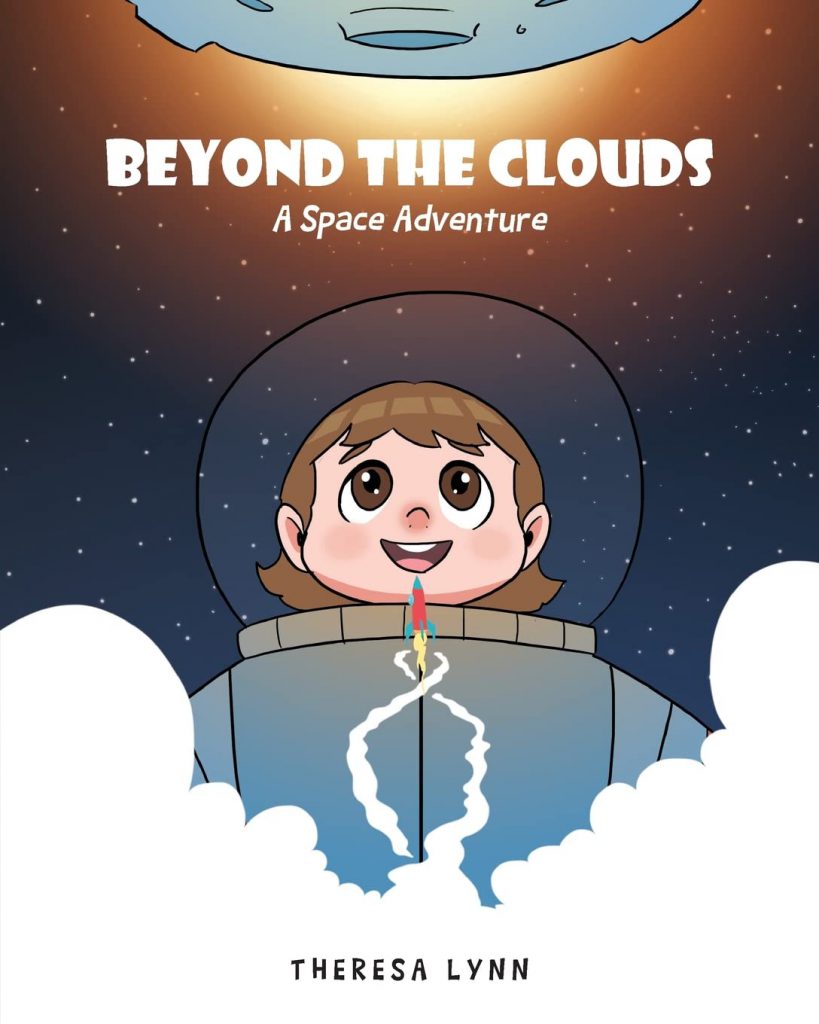 Beyond the Clouds: A Space Adventure by Theresa Lynn
Beyond the Clouds is a charming, colorful, and beautifully illustrated picture book that takes the reader on an adventurous ride to space between all the planets with a cute young girl.
One day, she looks out from her window on a starry night and grabs her toy rocket to ride, but suddenly she finds herself soaring in the sky between all the stars.
Follow the young girl as she goes on an imaginative and adventurous journey to space and discovers more about the solar system, satellites, and the Milky Way.
Children have vivid imaginations, and this book shows how we could use their imaginative power in their early learning and development. The Illustrations are vibrant and give us a feeling like we are in the space between the stars. This rhyming story is a fun way to learn about the Solar System and shows the wonder of our planet as well as the adventures of space travel for readers.
Perfect for 3+
Grab your copy from Amazon.