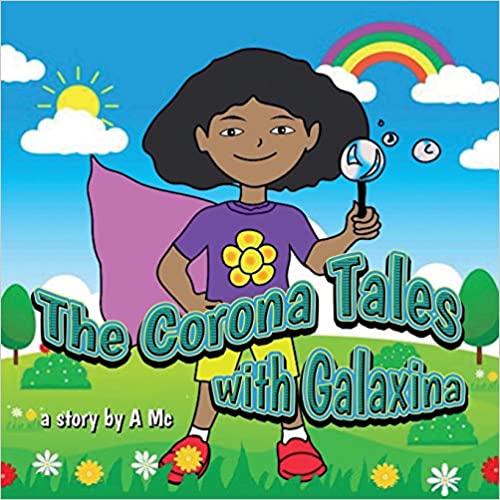 The Corona Tales with Galaxina by A MC
The Corona Tales with Galaxina is an imaginative story that gives a message of love, kindness, and spreading smiles in these difficult times.
Galaxina is a bright, loving, and beautiful girl who has a kind heart. She is excited about her 7th birthday party. Her mom Lisa put her best to make her party memorable for Galaxina and her friends and cousins. After that pandemic came, schools closed, and everything changed. Galaxina didn't like this. She wished and wished for this to all go away soon, then she used her imagination and created a magic potion with the help of her mom to heal people from the virus.
Now you have to read how 7-year-old girl Galaxina helps people around the world and becomes the talk of the town.
The illustrations help children to understand the importance of wearing masks and handwashing, etc. This book encourages children to follow their dreams and reminds them that they are capable of making this world a better place to live for all.
Perfect for 3+
Grab your copy from Amazon.