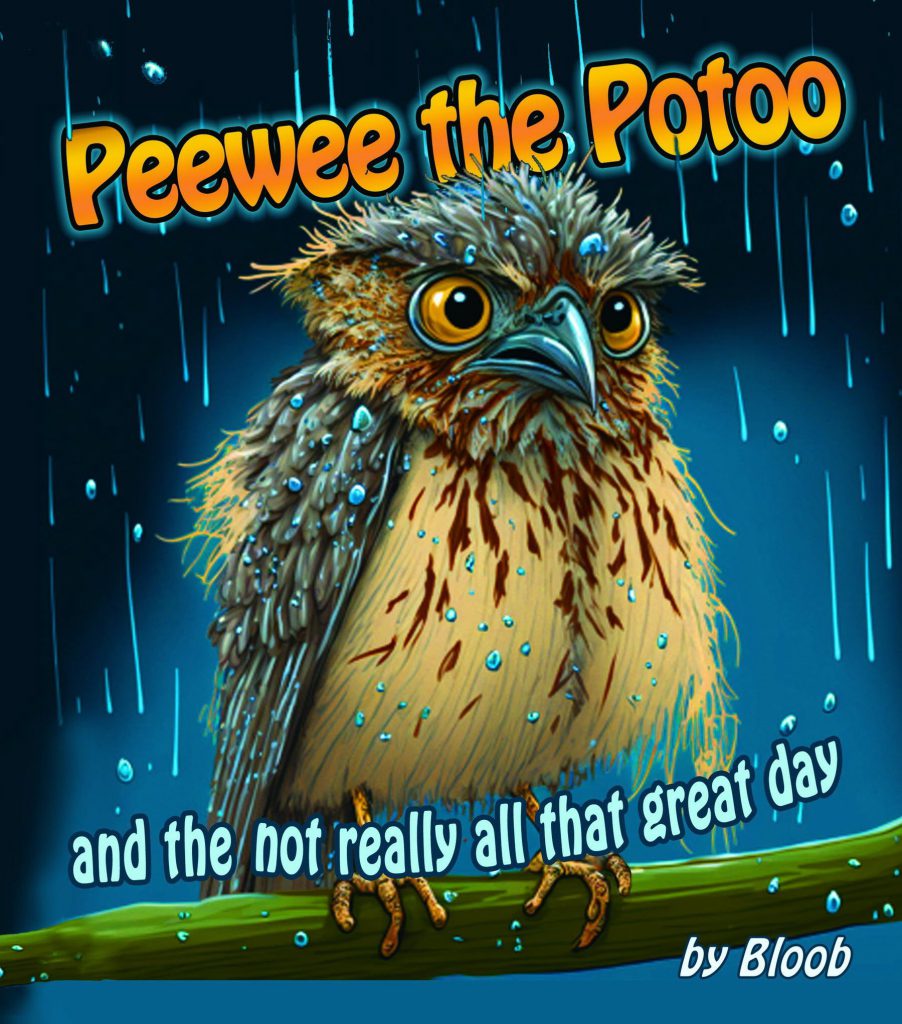 Peewee the Potoo and the Not Really All That Great Day by Bloob
Don't let a rainy day make you feel like you have a bad day.
Peewee the Potoo is a beautiful rhyming picture book for children that teaches them that Every day may not be good, but we can make the most of it. 
This story follows a beautiful bird Peewee the Potoo, who doesn't like rain. The rain makes him grumpy as he cannot go out to play because of the wind and the dark clouds. Join Peewee the Potoo on his rainy day as he learns that not all days are the same, It is up to you to choose happiness and find gratitude in everything, so choose happiness over everything else.
The bold rhyming text and illustrations are amazing and give us a warm and cozy feel.
Don't let rainy days ruin your mood; When life gives you a rainy day, put on your boots, go outside and dance in the rain or enjoy staying indoors and listening to the sound of raindrops while drinking a warm cup of tea with a good book. I am sure children will enjoy this heartwarming story of Peewee the Potoo that teaches the importance of choosing the positive side of everything.
Perfect for 2+
Grab your copy from Amazon.