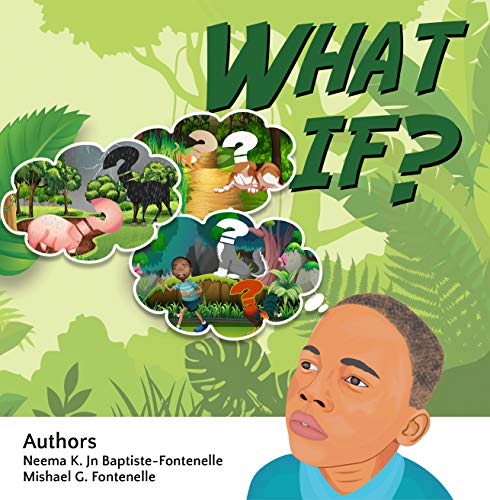 Book Review
What If? By Neema Jn Baptiste-Fontenelle, Mishael G. Fontenelle
Einstein said, "Imagination is more important than knowledge."
This story is about a little boy named Mishael and his imagination. He thought if he owned a jungle where cats barked, horse mooed, and cow neighed.
What If? When the animal's sounds and personalities are exchanged with each other in his jungle, Lion chirped, and birds roared?
Oh my! What a jumble jungle it was!
The story is so wonderful and fully apt for exploring children's imaginative minds. This is such a lovely concept of teaching children about animals and their sounds.
Vibrant illustrations, simple and rhyming text makes this book a fun learning experience for children. It is such a cute and adventurous journey for children, and I'm sure they will love to read this book again and again. 
This book is available on Amazon.
perfect for 0-8 year