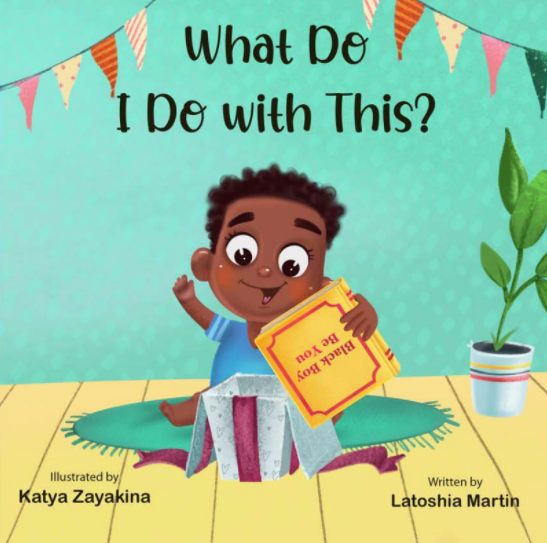 What Do I Do with This? by Latoshia Martin
"The more that you read, the more things you will know. The more that you learn, the more places you'll go." ― Dr. Seuss
"What Do I Do with This? " is an incredible and thought-provoking story based on the importance of reading and shows what books have to offer.
Children generally ask too many questions, and as experts said, asking questions is a positive sign of their growing mind and curiosity. This beautiful book introduces children to the world of books and reading in a fun way.
This story follows a cute boy Isaiah who receives a book on his birthday, and now he asks his family, "What Do I Do with This".
He asked, Can I wear this as a hat? Is this a chair?, or Is this a toy? Then his mom explained, you can't wear it, eat it or sit on it. I will read this book to you, and reading is the key to unlocking your imagination. Read this adorable story to know more about Isaiah and his family, who helps him learn the importance of reading, and I'm sure his silly and funny questions put a smile on your face.
Reading to your children from an early age improves their vocabulary, builds their imagination, and helps them learn about various new things and places.
Perfect for 1+
Grab your copy from  www.martinchildrensbooks.com , Amazon, and Barnes & Noble.