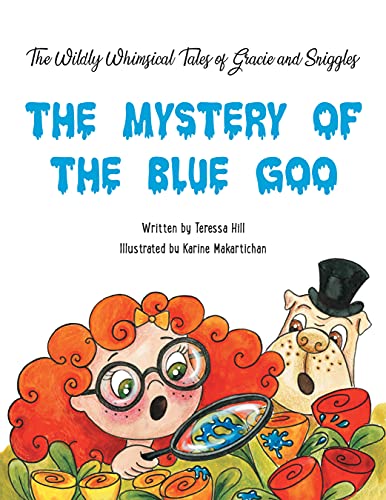 Book Review
The Wildly Whimsical Tales of Gracie & Sniggles:
The Mystery of the Blue Goo by Teressa Hill
This story follows a clever and adventurous girl, Gracie, and her dog, Sniggles, who wears a hat, as they both shifted to a new place, so they feel sad. They decide to explore this wild, whimsical place full of different plants, flowers, creatures. They meet some amazing friends during their journey, who joined them on their adventure.
So get ready for the magical and whimsical fun with Gracie, her dog, Sniggles, and their friends, a crow named Bob, Lucy the cat, Ziggy the squirrel, and Bumble, a bee who is blue. All had their different stories to tell, and they never met such kind and caring human-like Gracie.
No one accepted Bumble in the hive because of his blue color, so Gracie and all his friends set out together for a clue to solve the mystery of blue goo.
This book is beautiful inside out, and vibrant illustrations all over give us a feel like we are in a magical jungle full of adorable animal characters. Rhyming and rhythmic text throughout the story make this book fun and enjoyable to read for kids.
This story is all about fun, adventure, kindness, friendship and teaches so many valuable lessons along the way.
Perfect for 5+
Grab your copy from Amazon.