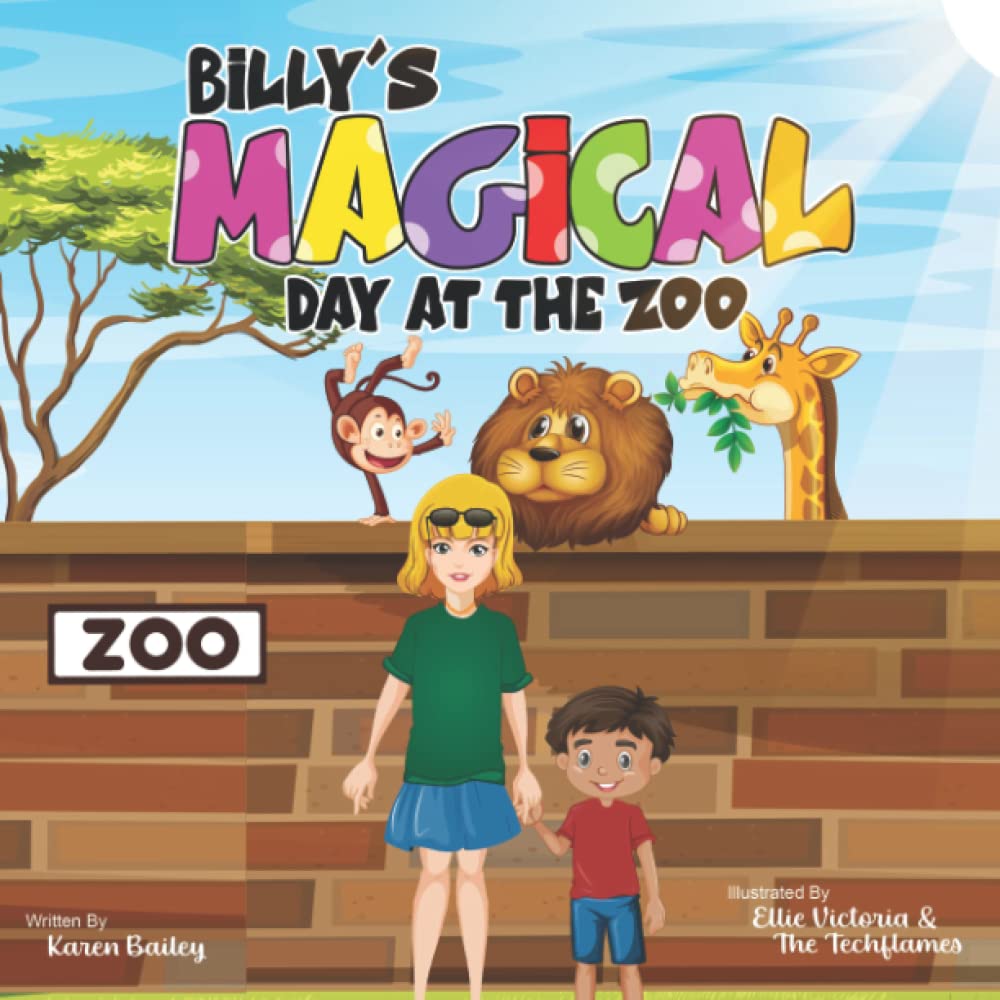 Billy's Magical Day at the Zoo by Karen Bailey, Ellie Victoria 
Wow!! Such a lovely concept of teaching children about wild animals, their qualities, and some fun facts about them. Billy's Magical Day at the Zoo is a cute and charming story written by a mother-daughter duo who are passionate about children's books and shows the bond of a mother and a son.
Billy is so excited to visit the Zoo with his mom.
In this book, Billy gives readers a tour of the Zoo with his mum, where he meets so many wild animals, from the tallest giraffe to the smallest and cutest baby sea lions, Billy has so much fun and sees many of his favourite animals and learns more fun facts about them.
Find out what happens on Billy's day at the Zoo and how it ends on a surprisingly colourful note!
The illustrations are vibrant, rhyming text and some interesting questions along the way keep the children glued to this book. This book encourages discussion, singing and get your best animal noises ready!!
Perfect for Ages 3+
Website:  www.KEABaileybooks.com
Grab your copy from Amazon.