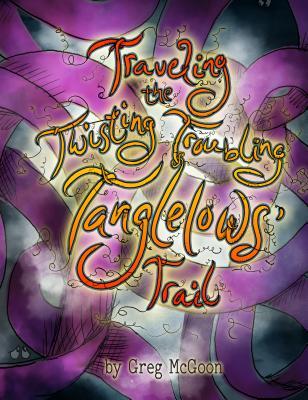 Traveling the Twisting Troubling Tanglelows' Trail
By Greg McGoon
This beautifully illustrated rhyming picture book will be treasured by all who read it, adults and little ones alike.
The brain is one of the largest and most complex organs in the human body, and it controls and twists our thoughts all the time.
This book Takes us on a journey inside our mind and learns of the Tanglelows which exist in everyone's mind and controls our thoughts.
This book in such a manner that it will make you understand your good and bad thoughts and how they affect us like sometimes we all behave so mean, and have doubts about ourselves.
This is a guide through the messy thoughts we have from the day to day, showing us how to be kinder to ourselves and others.
This book is an insightful children's book that is sure to open up wonderful and meaningful conversations between parents and children. It helps them to understand their emotions and feelings and untangle their paths to a place of self-acceptance and understanding.
This book is worth reading because it gives some important messages that intrigues the children to continue to read.
This book is available on Amazon.