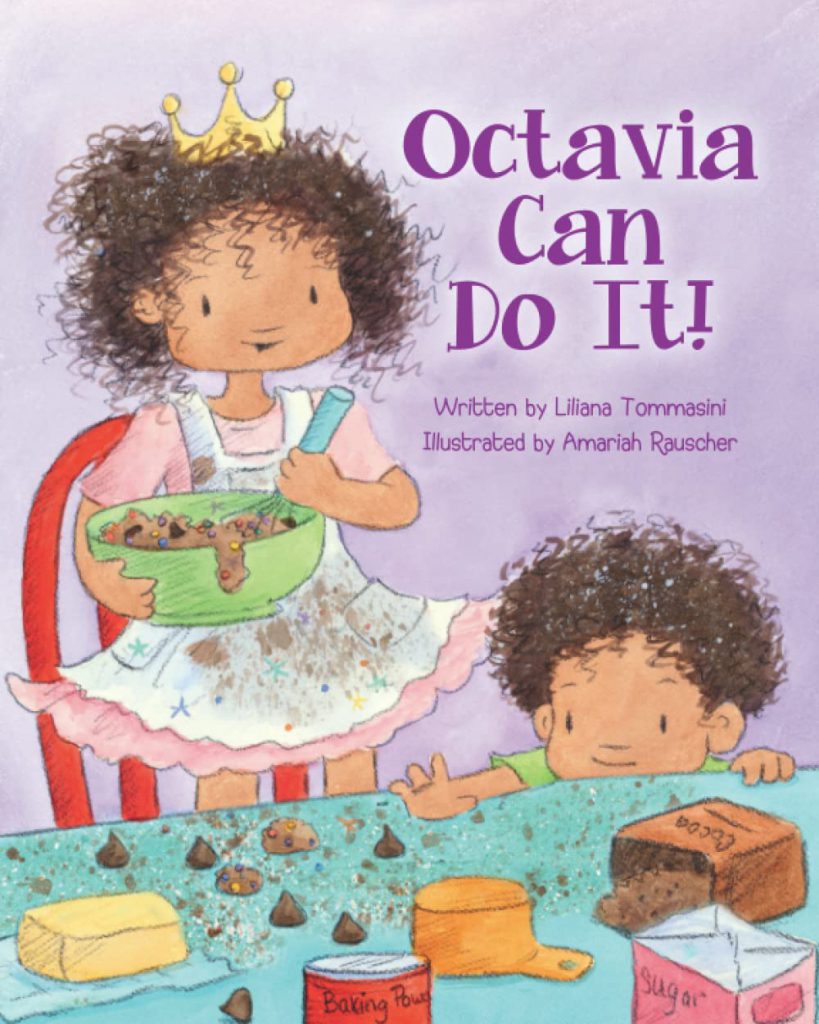 Octavia Can Do It! by Liliana Tommasini
Octavia Can Do It! is an amusing story that encourages children to become independent but at the same time teaches them to ask for help when needed and follow the instructions of their parents.
Octavia is a cute little girl who loves to bake cookies with her Mama, but one day, she decided to bake chocolate chip cookies by herself.
When Mama steps out of the kitchen, Octavia takes over with an "I can do it" attitude.
Join Octavia and her little brother on their baking adventure in the kitchen as they sprinkle flour and cocoa all over the walls and countertop. Octavia learns that it is good to believe that you are capable but asking for help when needed makes you stronger and wiser, as the most independent people need a little help sometimes.
This story is all about magical adventure, and children will learn the importance of listening to elders, following the rules, and many more things along the way.
Perfect for 3+
Grab your copy from Amazon.