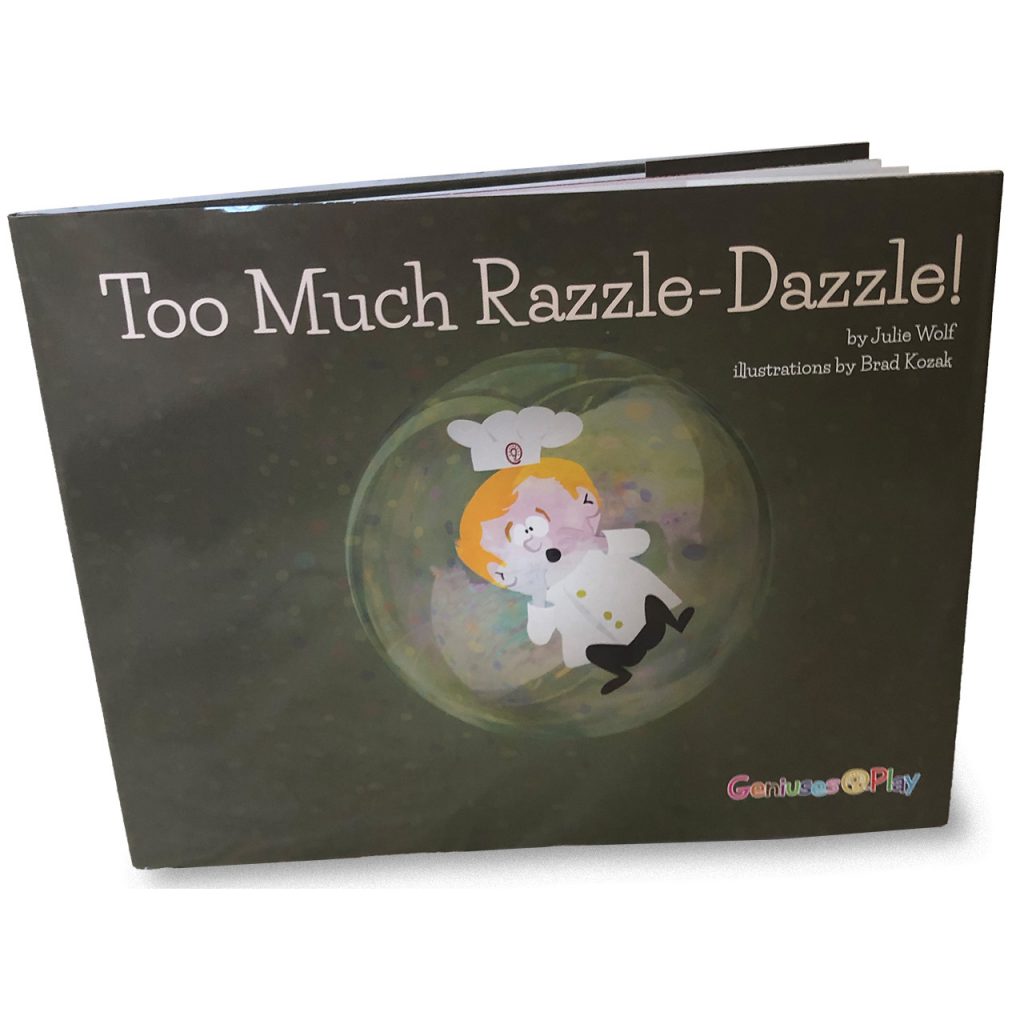 Book Review
Too Much Razzle-Dazzle! by Julie Wolf
Too Much Razzle-Dazzle is a colorful story that encourages children to follow the instruction of their parents.
Spencer Winkles and his family live above their bakery in the center of town. The Winkles are famous for their tasty pastries, so Spencer also wants to become a master pastry chef.
One evening, his mom baked some sprinkle cookies for his brother's third birthday. Spencer also wanted to do something to make his brother's birthday extra special, so he decided to add some Razzle-Dazzle in the sprinkles. He picked up his mom's secret ingredient Razzle-Dazzle food coloring, and by mistake, he poured half of the bottle instead of one drop. Mrs. Winkles already warned him that one extra drop could create a whole lot of craziness, so the next day when he saw those sprinkles, he quickly filled all of them in his school bag and remained in his mouth. Now you have to read this crazy yet cute story to find out what happens to the sprinkles and in Spencer's class on that fateful day.
This story is all about magical adventure, and children will learn the importance of listening to elders, following the rules, and many more things along the way.
Illustrations are like real pictures with characters that make this book more magical and an enjoyable adventure for kids.
Perfect for 2+
Books are available on Amazon and website: http://www.geniusesatplay.com/