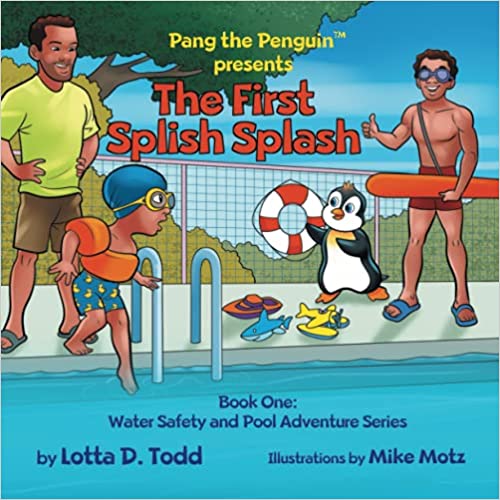 Book Review
The First Splish Splash: Book One: Water Safety and Pool Adventure Series by Lotta D. Todd
The First Splish Splash is an inspirational book that encourages kids to follow their dreams and helps them overcome their fear and anxiety about trying something new.
Langston had a dream of winning the swimming championship while he was sleeping. He shares his dream with his parents and water safety friend, Pang the Penguin.
Then his dad says, you can make your dream true, but you have to learn to swim first. Pang the Penguin told him about the benefits of swimming and how fun it is. Langston is excited about his first splish splash, but he needs the courage to take the first step towards his dream. I love how his parents help and support him throughout to make his dream come true.
Follow Langston on his real-life swimming adventure to learn about the swimming gear and safety rules.
This book is full of beautiful illustrations that help children to understand the story by the picture themselves.
This series encourages water safety and swim lessons for everyone in a fun and safe environment. This book is perfect for all those who are ready for their first splish splash lessons this summer.
Perfect for 1+
Grab your copy from Amazon.