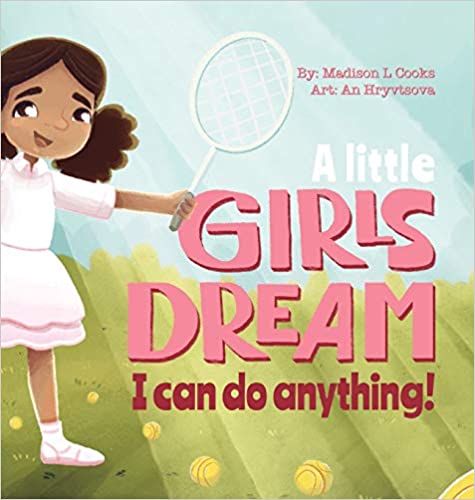 BOOK REVIEW
A Little Girl's Dream: I Can Do Anything! By Madison Cooks
A Little Girl's Dream is a motivational book written by a 7-year old Madison. Through this book, she shares her own experiences of becoming a tennis player. When Madison starts her tennis lessons, she finds it difficult and couldn't hit a ball with her racket. She wanted to give up, but with encouragement from her parents, coach, and little brother, she decided to try hard to reach her goal because anything is possible with hard work and patience.
A Little Girl's Dream is an inspirational and motivational story for children and helps them to overcome their difficulties and fear of trying new things.
I want to admire our cute little author for writing this book with a great message for children "Never give up, because, with a little faith and determination, you can do anything!"
This book is full of positive affirmations that encourage children to believe in their dreams and helps them to overcome their fear of failure.

Perfect for 3+
This book is available on Amazon and Barnes and Noble.