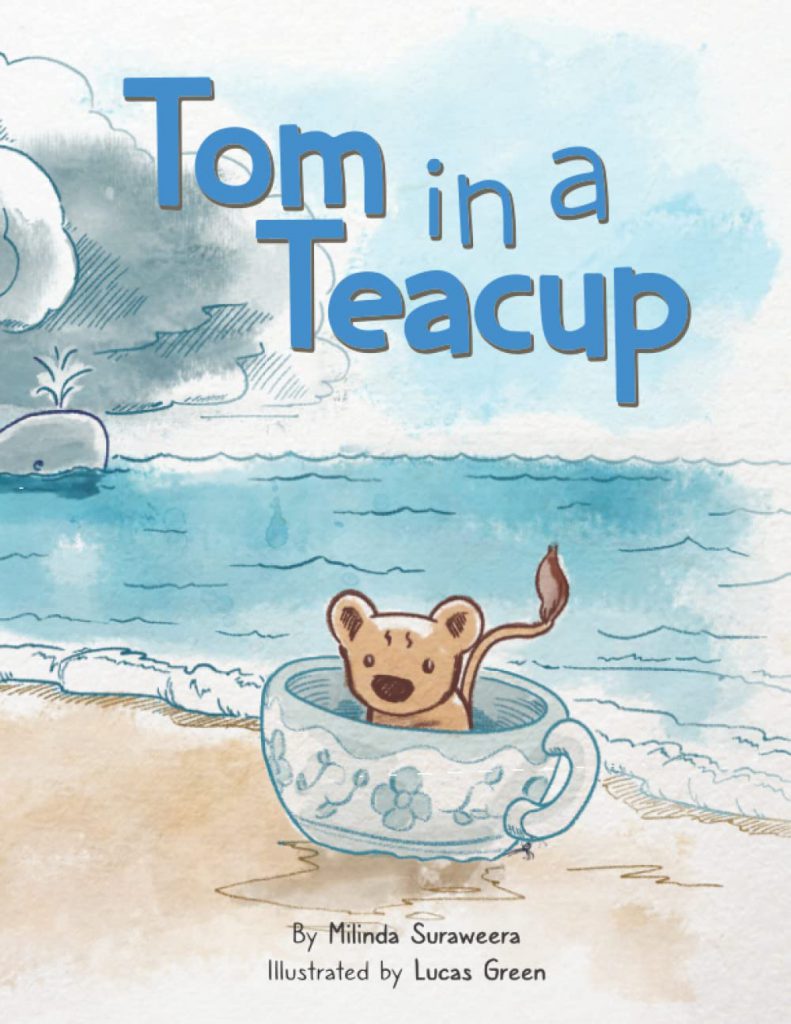 Tom in a Teacup by Milinda Suraweera
This beautiful rhyming story follows a young Cub Tom, who found a teacup lying on the shore. He played with a teacup and lost his way at sea due to a storm. He tried to find his way and asked a whale, have you seen the pride of Lions by the shore? But she had some other imaginary question for him, then the whale met a shark, and the shark met a frog, and this question-answer session continued till they met a king Lion!
So join this exciting Teacup adventure trip with Tom and sail along to know how he finds their way back home.
This fun-filled fantasy adventure teaches children to face new challenges in life with bravery and overcome obstacles that come in their way.
This astonishing tale of 'pass the message' teaches children to keep courage and faith in themselves and highlights the importance of friendship and communication.
Perfect for 3+
Grab your copy from Amazon.