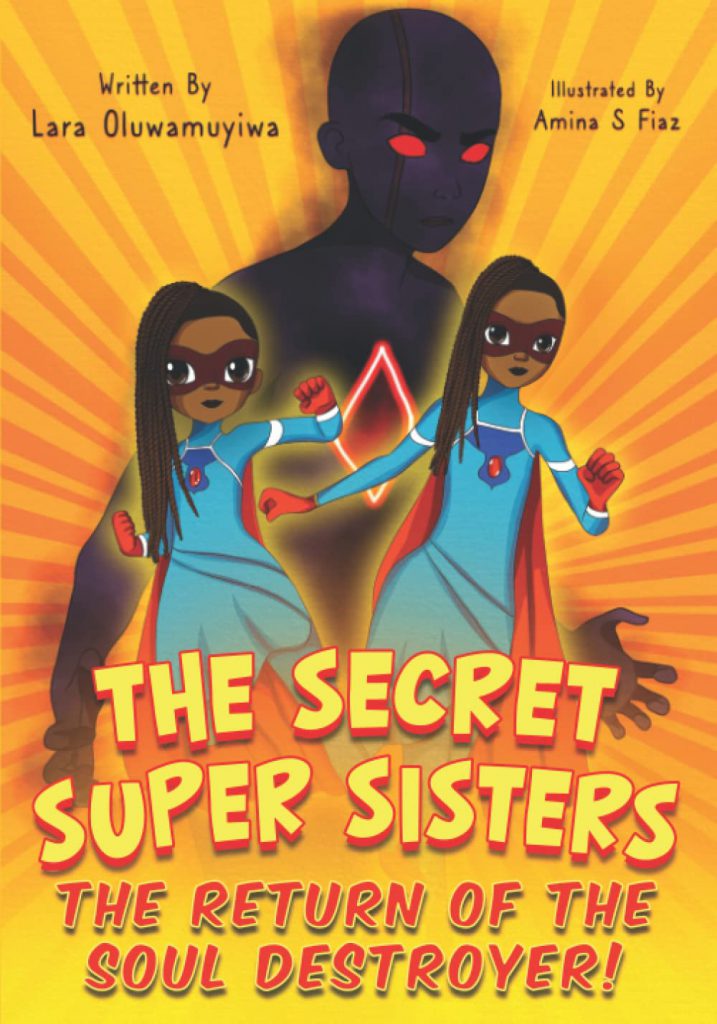 The Secret Super Sisters: The Return of the Soul Destroyer! by Lara Oluwamuyiwa
The Soul Destroyer is back!
Two years had passed since the day Serenity and Annabelle defeated the Soul Destroyer, their life back to normalcy. But things are not as they seem, secret Sisters didn't know that he was planning for the big revenge and wanted to destroy them.
Serenity and Annabelle are excited about their prom night in the school, and a new girl, Daina joins Serenity's class and starts acting strange from the very first day. Secret Sisters sense that something isn't right with Daina. She is hiding something dark and secret.
Now read this action-packed adventure to know how secret sisters discovered that Daina is just a pawn in the hands of the Soul Destroyer, and he is back to take over this world.
This beautifully illustrated book gives a powerful message of spreading love and kindness in the world and encourages children to be truthful and stand up for what is right.
Perfect for 6+
Grab your copy from Amazon.