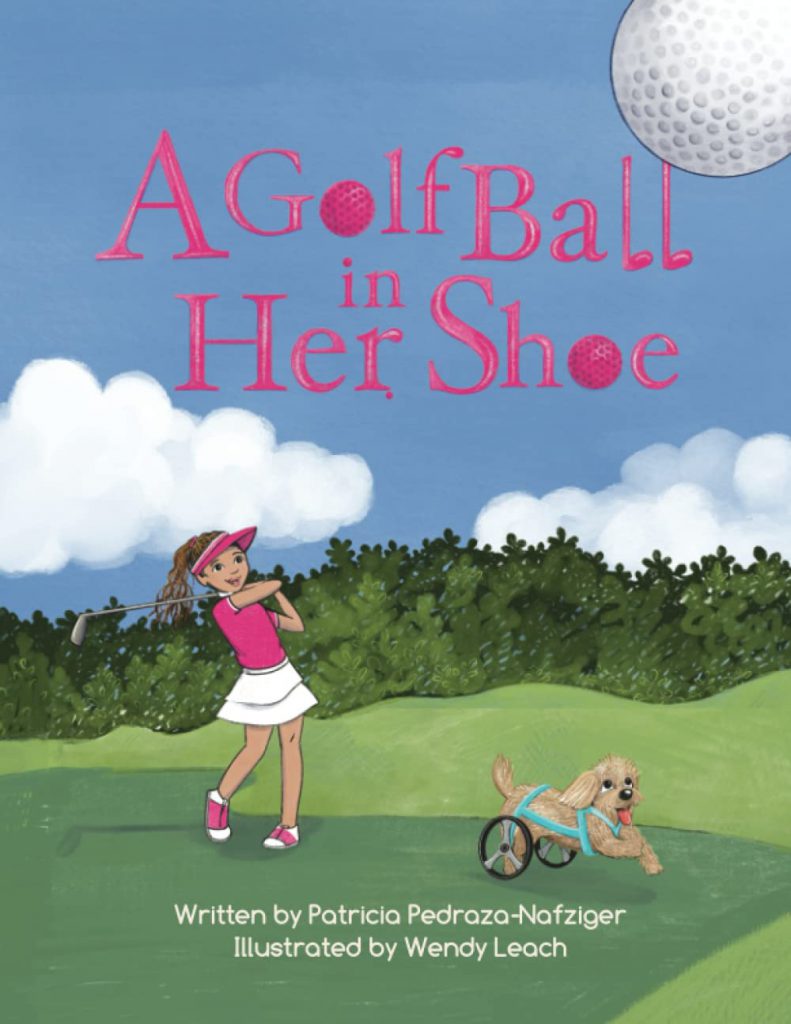 A Golf Ball In Her Shoe by Patricia Pedraza-Nafziger
Conquering the first-tee jitters is a challenge faced by many golfers.
A Golf Ball In Her Shoe is an inspirational and motivational story for children and helps them overcome their fear and anxiety of facing audiences. 
Now you have to read how Birdie gets confidence with the help of her furry friend and overcomes her fear of first tee jitters.
A Golf Ball in Her Shoe is an uplifting story that gives the message of Never giving up and teaches them to care for animals.
This book encourages children to believe in their dreams and helps them to overcome their fear of failure.
This delightful story is perfect for children, young golfers, dog lovers, and parents.
Grab your copy from Amazon.