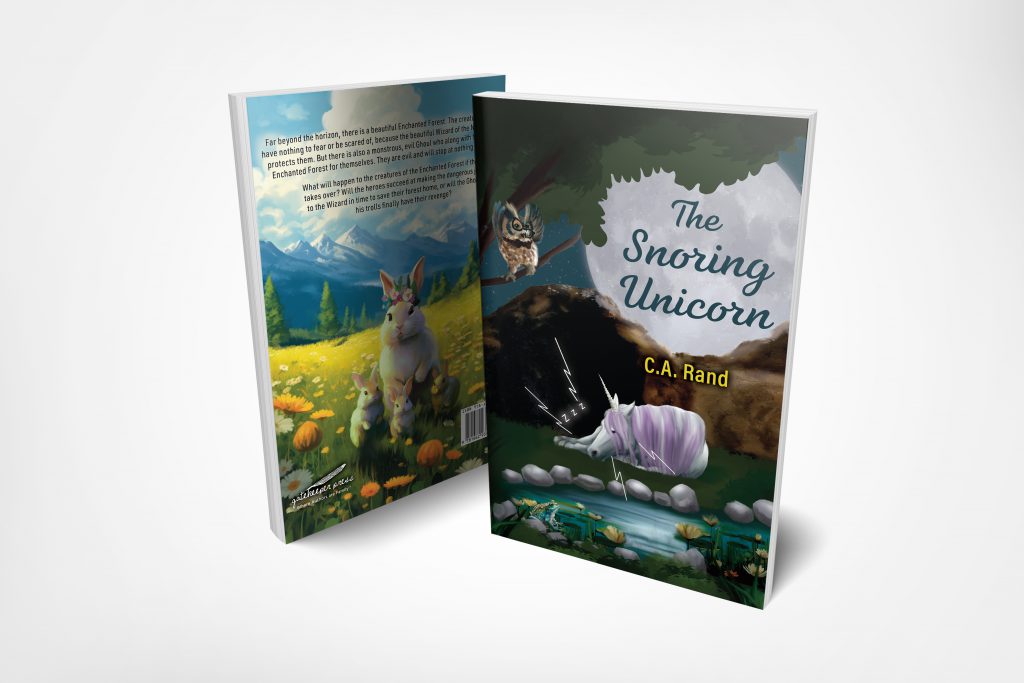 The Snoring Unicorn by C. A. Rand
What a well-crafted fantasy adventure book around a beautiful Enchanted forest filled with magical creatures and a snoring Unicorn who try to save their Forest home from the evil Ghoul and trolls.
All the creatures live happily in the forest because the beautiful Wizard Aiyana of the North Mountain Lake protects them. Until one day, all the animals have been affected by some sort of illness due to poisonous water in the river by the evil Ghouls and trolls. They want the Enchanted Forest for themselves.
Join Unicorn and their friends on their dangerous journey to the North Mountain to meet the Wizard Aiyana to save their magical forest from the evil Ghouls and trolls. This fascinating book has all the possible elements to keep the readers intrigued till the end.
This book teaches children to keep courage and faith in themselves and highlights the importance of friendship and teamwork.
Perfect for 6+
Grab your copy from Amazon.