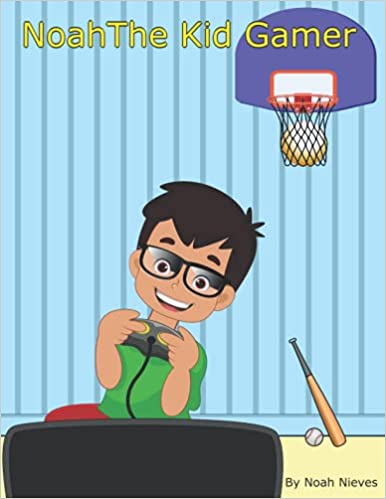 Book Review
Noah the Kid Gamer by Noah Nieves
Noah the Kid Gamer is a fun story that every child and parent can relate to because most children are busy with video games or television, and they don't want to play outside. In this picture book, Noah, a young boy, told his own story and how he learns that playing outside with friends is fun, exciting, and beneficial for overall health.
Noah is a young boy who loves video games. He plays video games all the time, even before getting ready for school, and that's why he's always late for school. The video game was always in his hands, even in the park, where children played with other friends, and Noah was busy with his video game. One day, when he's on his way home after school, he slipped on the skateboard and fell on the floor, and his video game broke too. Noah asked his parents to buy a new video game, but they said, you have to earn money on your own for the video game.
They suggested he can ride his scooter or play outside with his friends.
This book has a beautiful message, and its simple text and happy illustrations will keep your children captivated throughout the book.
We should read this book with our children to understand that they will not always get what they want, and they will have to earn it. This book encourages children to participate in various household chores, helps them outgrow addiction, and teaches the benefits of playing outside and the value of money.
Perfect for 3+
Grab your copy from Amazon.