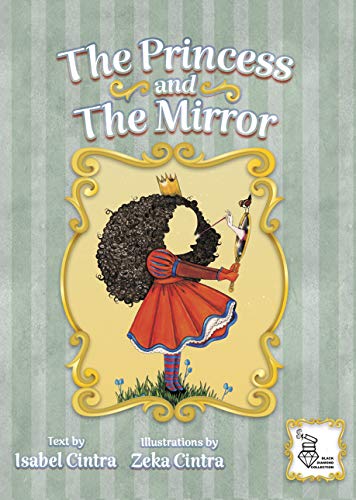 BOOK REVIEW
The Princess and the Mirror By Isabel Cintra

The Princess and the Mirror is a charming story about kings, queens, princesses that takes us back into the magical world of fairy tales like Rapunzel and Cinderella.
There was a King Diogenes and Queen Indira, their palace was full of mirrors, and whenever Queen Indira passed through the mirrors, she always admired her beauty and hair. She wishes from her fairy godmother that her child will be the most beautiful child of this kingdom. Godmother granted her a wish on one condition that, "Your child will be a girl, and she can never look at herself
in the mirror."
As the queen wants, she delivers a beautiful girl. Everyone is astonished to see the beauty of Princess Zahara. All the mirrors were removed from the palace as instructed by the queen. She is not allowed to see the mirror, she doesn't even know what a mirror is?
People come from far-far places to see her beauty, and Zahara enjoyed it when people admired her beauty. One day a little girl Jacinta asked her, How do you know you are the prettiest girl in the world? Do you ever see yourself in the mirror?
Now you have to read this beautiful fairytale to know what happens when Princess Zahara looks at herself in the mirror.
This book is beautiful inside out, and vibrant illustrations all over give us a feel like we are in a magical kingdom.
This book is a beautiful fairytale that transports children to the magical world of the queen and beautiful princess and also has a way of teaching us some important life lessons along the way.
Perfect for 5+
This book is available on Amazon.