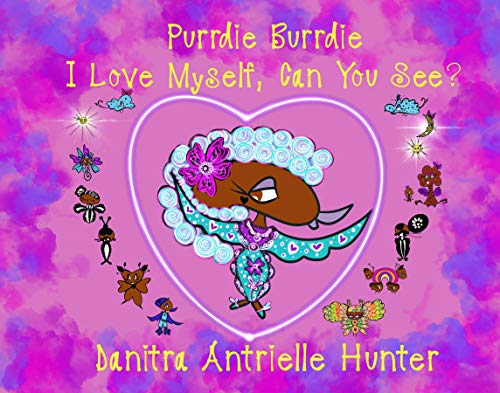 BOOK REVIEW
Purrdie Burrdie I Love Myself, Can You See? by Danitra Antrielle Hunter

This children book is all about positivity, positive imagery, and with a great message of self-love and embracing themselves. This book is so appropriate for children to understand that loving yourself is very important.
Purrdie Burrdie I Love Myself, Can You See is a beautiful rhyming picture book, full of wonderful affirmation for self-love and charming characters that perfectly exhibit the children's world and imagination.
Purrdie Burrdie is a fun-loving doodle from planet Doodletopia who loves herself and said that self-love is the best love. She is kind, caring, and loving herself makes her feel happy. She says to do the things that can give you happiness and make you feel good.
 Illustrations are beautiful and vibrant doodles, which makes this book eye-catching.
I'm sure after reading this book, children will fall in love with themselves and feel proud too.
This book is full of wonderful affirmation that teach young girls to dream big and embrace themselves as they are.

Perfect for 1+
This book is available on Amazon.