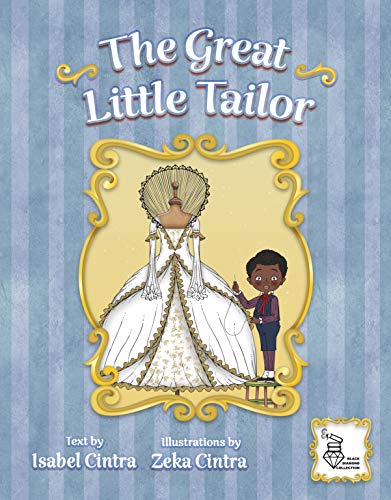 BOOK REVIEW
The Great Little Tailor By Isabel Cintra
Illustrated By Zeka Cintra

After a long time, I read a book that makes me feel like I am reading a classic story that depicts a boy's dream to provide a comfortable life for his father and owning a big tailoring studio.
This story is about little boy Akin and his father, Jafar, who are very poor. They have an old sewing machine that is the only earning resource for them. Akin always helped his father at work, but life was hard for them.
One day, Akin saw a flyer that said whoever made a beautiful gown for princess Isa's wedding, will win a gold coin. They don't have money to buy more material to make the dress, but still, Akin has hope and believes that he will win this contest.
Now read this heartfelt enchanting story to know, Is Akin able to make a wedding gown for the princess? Is Akin's dream of his own tailoring studio achieved or not?
This book has amazing illustrations that capture the essence of this story very beautifully. The Great Little Tailor is all about dreams, hope, self-discovery, and self-acceptance. This book gives children hope to dream big and a message of never give up.

Perfect for 3+
This book is available on Amazon.