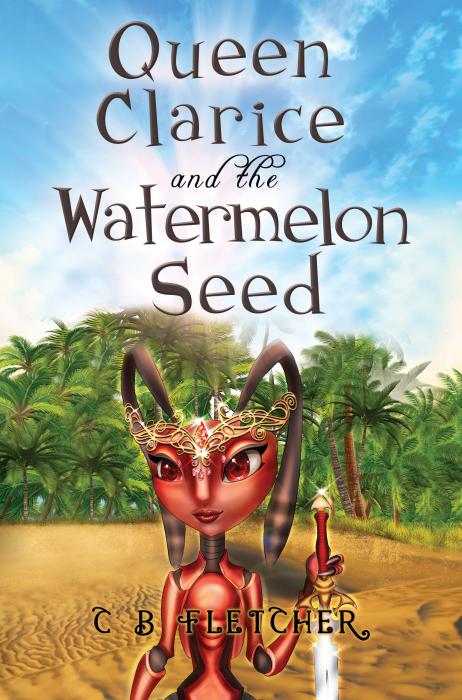 Queen Clarice and the Watermelon Seed by CB Fletcher
Get ready for the magical and adventurous journey of a red ant princess Clarice who is on the quest to save her starving colony. This story of courage and determination encourages children to keep faith in themselves and highlights the importance of friendship and teamwork.
For generations, the colonies of red ants, bees, scorpions and sphinx moths all lived in a peaceful oasis, surrounded by fruitful bushes and lush grass.
Queen Rae ruled her kingdom peacefully with love and discipline, but she was worried for her loyal ants as there was no food available in this barren desert, as the oasis was pillaged by Princess Mala and her bush spider clan. Some days Ants have to travel across miles for a little amount of food.
Queen Rae has 40 children, but she declared her new baby girl Princess Clarice as her descendant, and that made her other daughters jealous and insecure, especially Lady one, their first daughter.
But as Clarice grows up, she proves why her mother chose her as her descendant. She is intelligent, believes in herself, and wants to do something for her red ant colony. One day, she accidentally fell into a watermelon and quickly realized that this could be her colony's only chance for survival. But nobody wants to believe in her vision, even the queen and her sisters. The road is not so easy to travel, as the king of the scorpion clan also wants food for his clan.
Now you have to read this story to know how Clarice won this battle to get watermelon seeds against all odds and saved her beloved colony from starving.
This book is 80 pages long, and simple narration and easy language make this book an adventurous journey for kids.
Perfect for 7+
Grab your copy from Amazon.