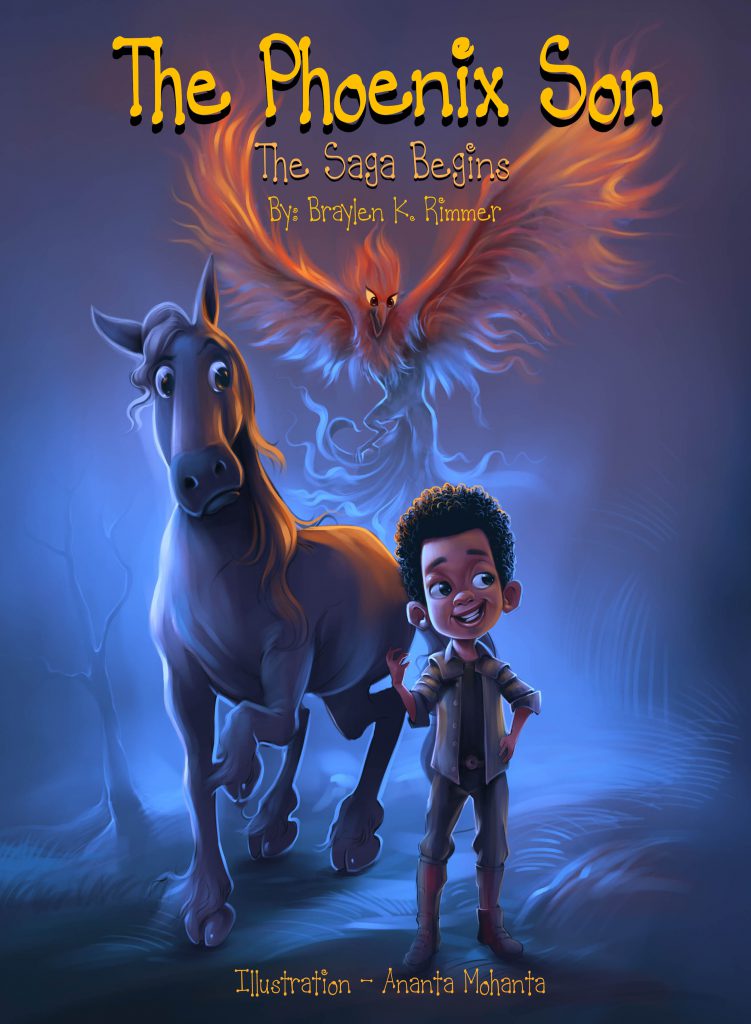 The Phoenix Son by Braylen Rimmer
The Phoenix Son is like a new age fairytale that transports children to the mystical world of a young prince and shows his journey of discovering his magical powers and true worth where he truly belongs.
In the kingdom of Wardon, the king, and queen desire to have a male child. The king is evil, but he tries everything to make her queen happy, so
he orders the keepers of the forest to magically give them a son. Then keepers and God of life grant his request, but with a condition that the child will have magical powers if he tries to control him, it will cause the kingdom great misery. The king and queen are so happy to get a son, Nadir, and the king decided that from now on, "No one will be allowed to use magic in his kingdom."
Now, it's interesting to read what happens when Nadir grows young and how he discovered his magical powers.
This book is beautiful inside out, and vibrant illustrations all over give us a feel like we are in a magical kingdom. This fascinating picture book is written by 9-year-old Braylen, whose imagination is beyond words. I'm amazed to see Braylen's creativity that makes this book a more magical and delightful experience for kids.
Braylen hopes that this book will entertain you and leave you wanting to know more about the land and the people. As you turn the pages, prepare for the adventure of THE PHOENIX SON!
Perfect for 3+
The book can be purchased from the following links: