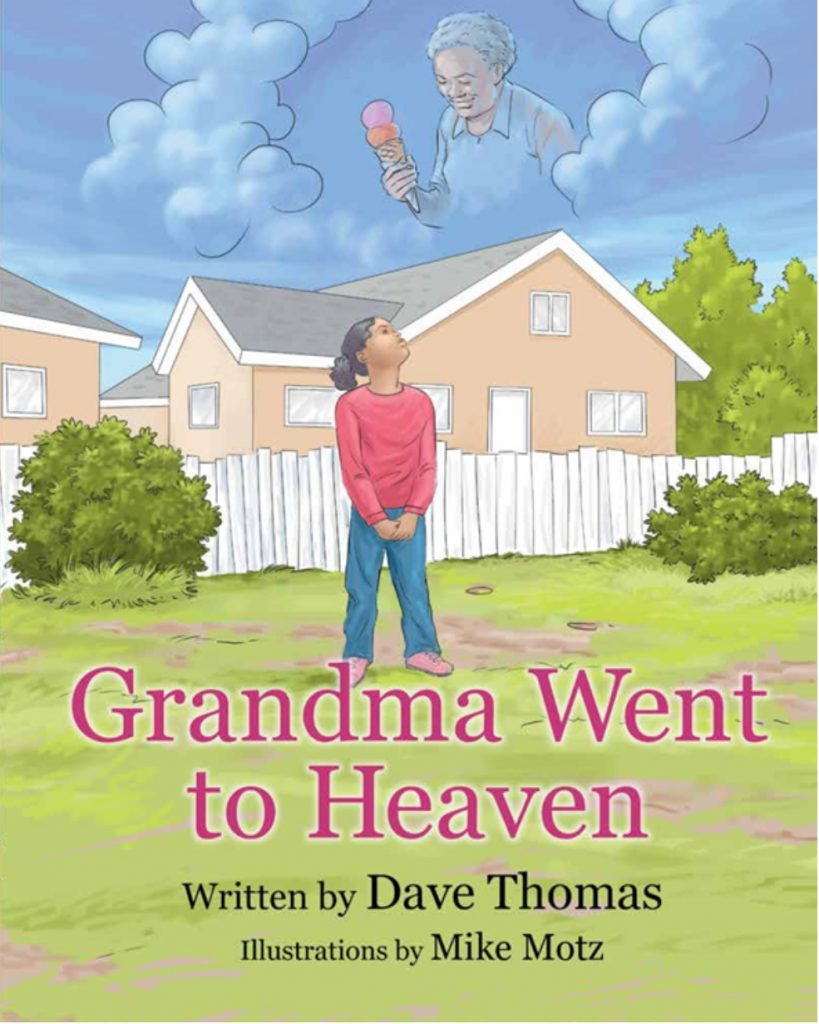 Grandma Went to Heaven by Dave Thomas
When we lose our dear ones, it is difficult for children to understand where they are gone or why they are gone, and they don't know how to express their emotions or cope with loss.
This story follows a young girl named Mya who spent her summer holidays at grandma's house while her parents were away on vacation. She always had the best time with her grandma and grandpa's house as they did a lot of fun things together, baking, cooking, and visiting the park and zoo with them. One day, when her mom told her that grandma went to heaven, she asked her mom, Why are you sad? Can we visit grandma in heaven tomorrow?
Follow Mya's story to know how she learns to deal with the loss of her grandmother with the help of her mom dad.
This book helps kids and as well as for adults to cope with the loss of their loved ones and tell children that they are still there with us and we can cherish their fun and happy memories forever in our hearts.
This picture book made it easier for children to express their grief and understand their feelings and emotions.
Perfect for 3+
This book is available on Amazon.