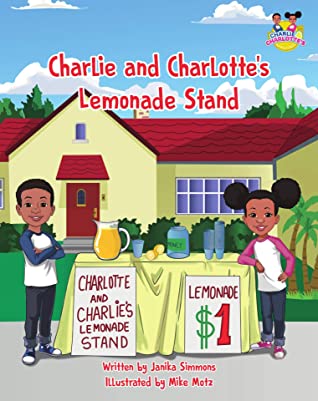 Book Review
Charlie and Charlotte's Lemonade Stand BY Janika Simmons
I love the concept of teaching children about money, shopping, planning, business, and marketing at an early stage.
Charlie and Charlotte want to earn money for mom's birthday gift. They know that their dad can help, but they wanted to earn money on their own.
Charlie suggests a lemonade stand, and their dad helps them buy and arrange things for their business. Join Charlie and Charlotte to know what gift they bought for their mom's birthday. I like the way Charlie and Charlotte put their efforts to make her mom's birthday special.
The illustrations are also amazing, and children can learn so many good things from this book.
Money concepts are difficult for preschool children. I remember my teaching days when we organize these activities to expose children to money and develop their math skills. This book is perfect for children to explain the concept of money and business in a fun and interesting way.

Perfect for 3+
The book is available on Amazon.