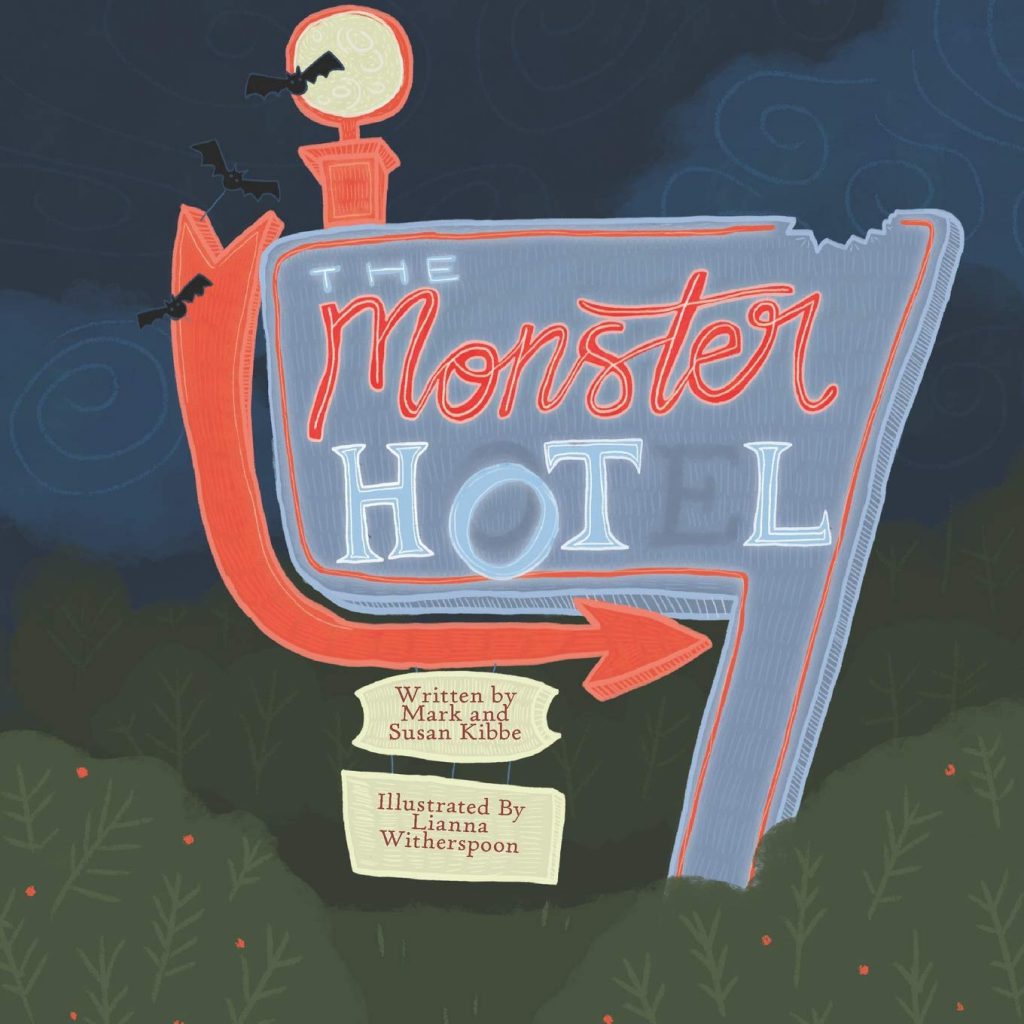 The Monster Hotel by Mark Kibbe, Susan Kibbe
Get ready to know how Vampires, Trolls, mummies, goblins, and ghosts spend their weekends and Howlidays in this creepy crawly book.
The Monster Hotel is a more cute than a creepy picture book about Halloween, monsters, and about the Monster Hotel, a favorite place for them to stay.
This beautifully illustrated book takes children on a tour to The Monster Hotel and tells them if they want to experience the hotel for themselves, then they may visit the hotel in a monster costume on Halloween only because they may scare the monsters, who have never seen children.
So get ready to explore your possibilities of staying at the Monster Hotel in this book that takes the reader on a jaw-dropping and eye-popping journey through cobwebs and creaking doors on a dark and stormy night.
Perfect for 3+
Grab your copy from Amazon.
website – www.susankibbe.com