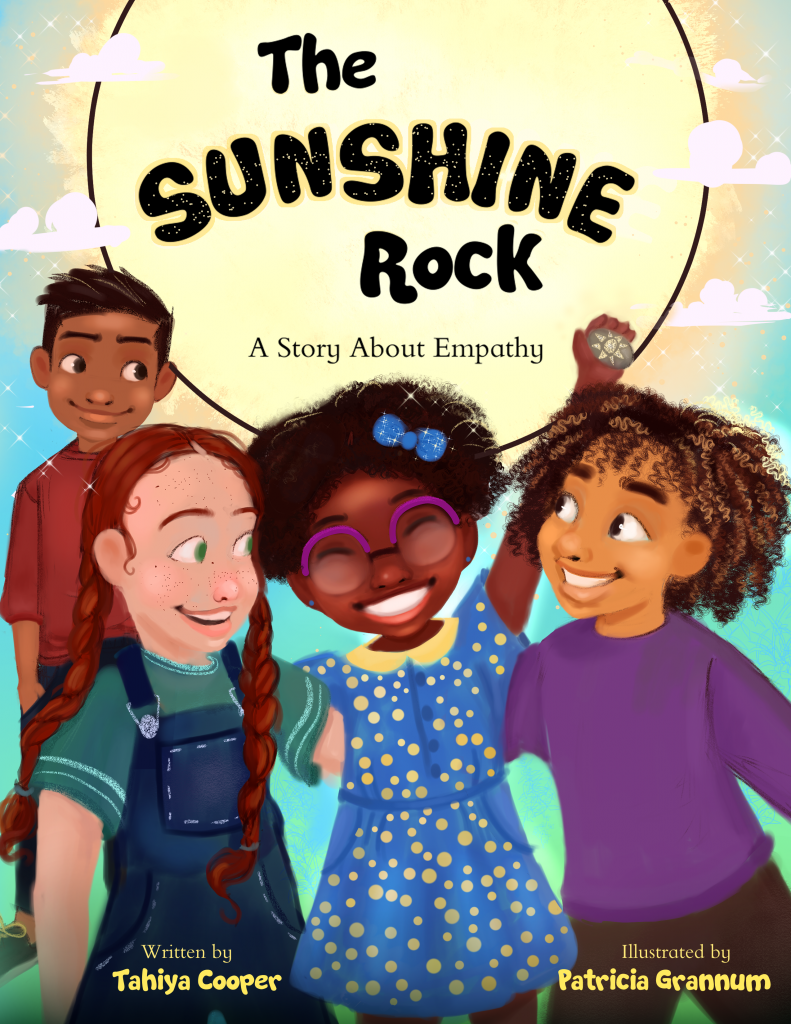 The Sunshine Rock: A Story About Empathy by Tahiya Cooper
The Sunshine Rock is a captivating story of empathy that shows the different forms of kindness through the eyes of children from diverse backgrounds who inspire us to be kind and empathetic towards others.
This beautiful story follows a cute little girl Alexis who is nervous about the first day at her new school in a new place. Alexis has a Sunshine Rock that her brother gives to seek support. She believes that Rock has special powers, so she carries it in her pocket to school to feel confident.
Read on to find out how she deals with stress during the school day with the help of Sunshine Rock and her school counselor, who teach children to see and feel kindness in the simple acts of daily life.
This beautiful story of kindness and friendship has the power to change the thought process of children and inspires them to help their friends during stressful times.
Perfect for 2+
Grab your copy from Amazon.