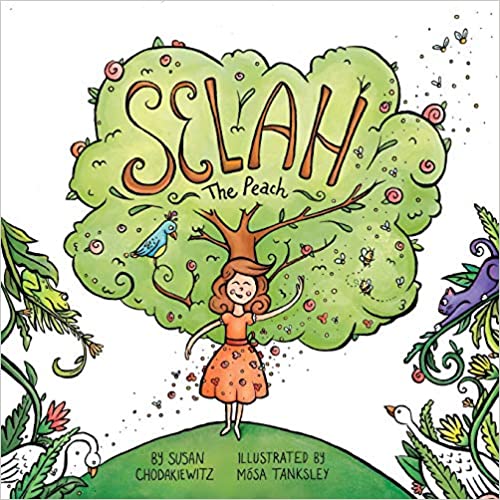 BOOK REVIEW
Selah The Peach: A book about babies, peaches, and the journey to being you  By Susan Chodakiewitz

We all are here for a purpose, and God created everyone for a set goal. Selah The Peach is a delightful story of a peach who wants to know the purpose of her life. She always wonders why she is here and what her destiny is.
One morning the sun's first ray whispers something in her ear, and she sways with the wind and ends up in the hands of a pregnant lady as her baby. Join Selah and her friends on her fascinating journey to discover the true purpose of her life.
Illustrations are beautiful, and cute animal characters make this book fun and enjoyable to read.
I love how Susan portrays an intriguing story through peach and gives the message of love, light, hope, and never giving up. This charming picture book makes it easier for parents to teach children about discovering their true worth and the real meaning of life. This book is like a beautiful song that parents or teachers can sing along with their little peaches and I'm sure children will love this book.
Perfect for 3+
Grab your copy from Amazon.
http://www.booksicals.com/