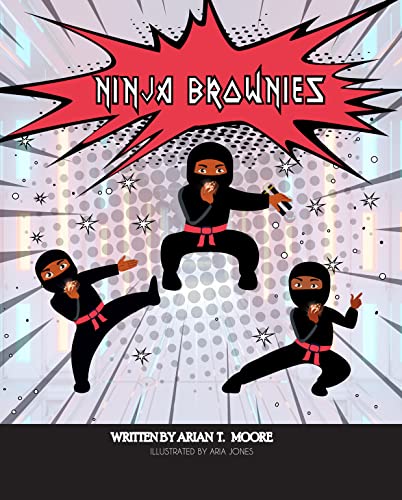 Ninja Brownies by Arian T. Moore
Brownies, ninjas, and battles!
Ninja Brownies is a delightful story about an African-American family, their day-to-day lives, and how they love and support each other through thick and thin. This family owns a Cocoa Sweets Bakeshop & Creamery which is famous for the desserts and brownies made by their mom. 
This book takes children into the magical fantasy world of three brothers and how they turned into ninjas after eating the magical brownies that mom bakes for the Bake-off contest.
Join these three brothers on their adventurous and exciting journey to become Ninjas and save their bakery shop from a thief. I loved the bonding that parents share with their children and always being ready to spend quality time with them.
The book cover is also beautiful, and charming illustrations are enough to grab the attention of readers.
This book teaches children to keep courage and faith in themselves and highlights the importance of family love.
Perfect for 4+
This book is available on Amazon.