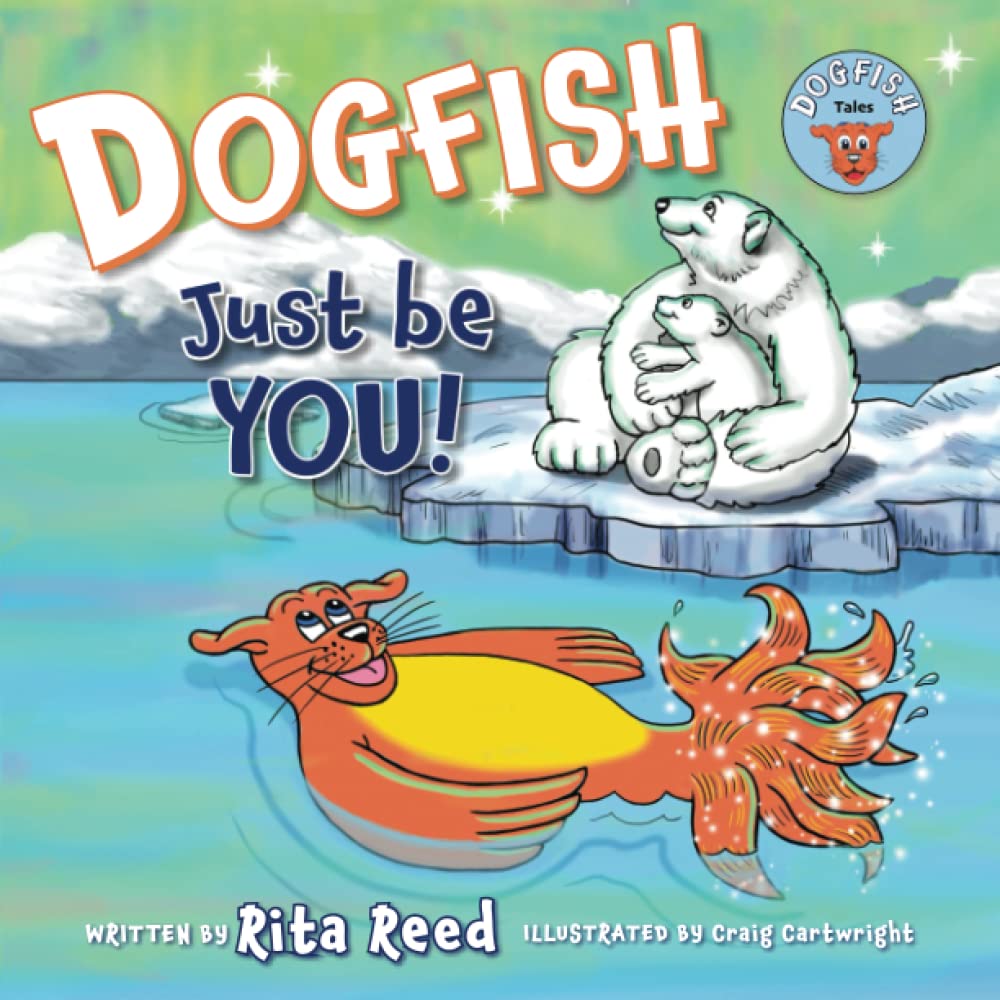 Dogfish, Just be YOU! by Rita Reed
"Never doubt yourself and KEEP MOVING FORWARD, you have so much to offer the world!"
Dogfish, Just be YOU! is an empowering book that encourages children to be proud of their distinct features, highlights the importance of accepting each other and encourages children to be true to themselves and love who they are!
Dogfish sets out on an exciting Arctic adventure to see the glistening northern lights. Along the way he meets many talented friends and a baby bear who is in BIG trouble. Join Dogfish on his journey of self-esteem, confidence, and self-acceptance, as he travels the icy waters of the North!
Vibrant and charming illustrations of adorable sea creatures makes this book a fun learning journey for kids. This book tells children that everyone is unique on their own, so no need to copy others, just discover your own special gifts and talents and Be YOU!
perfect for 3+
Grab your copy from Amazon.