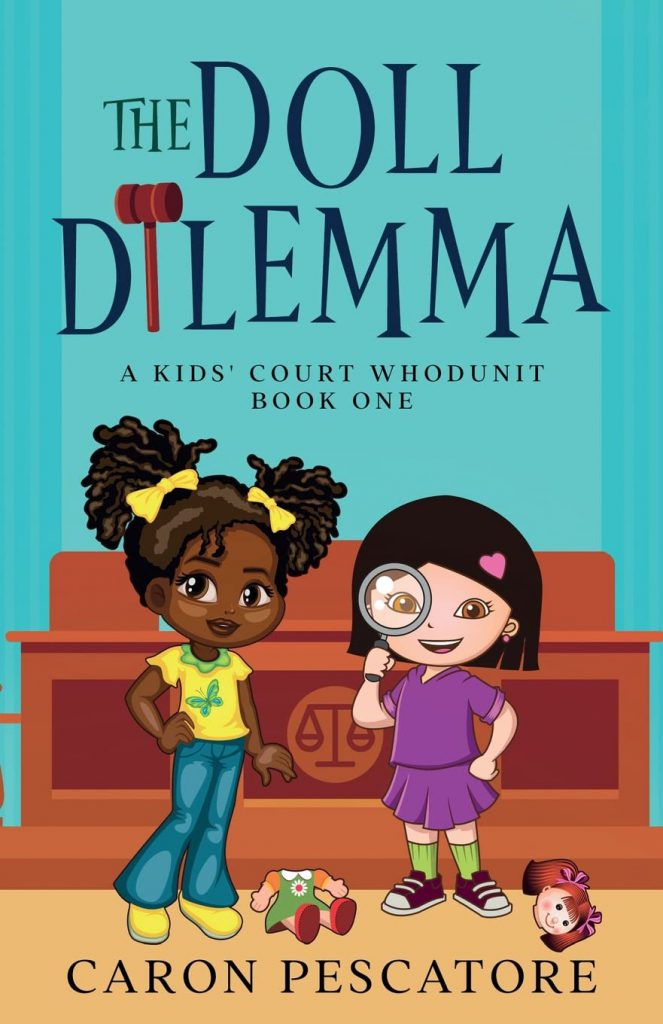 The Doll Dilemma by Caron Pescatore
What a well-crafted  middle-grade courtroom-drama mystery book about the American court system with some spunky, full of energy, and extra charged-up kids who are ready to find the truth using real law terms and rules.
Jenny's favorite glamour girl doll was destroyed, and she claims that her twin brother Jimmy did this, but he said he didn't do this. Now their friend cum neighbor Luana Porcello comes to their rescue and gives an idea of setting up "A kids' court" to prove his innocence or find the truth.
Luana wants to be a successful lawyer like her father and has some experience of real court and proceedings, so she invites every friend to join us to set up a kids court and find the real culprit of this dirty work.
So join Luana and her friends on their learning journey of courtroom trials, the law system, and many professions relating to law. They learn that it is not as simple to take out the truth or prove anyone's innocence as it looks, but it takes a lot of patience, research, and team effort.
A kid's court is an interesting idea for children to learn more about how a real court works, what happens in court, who works here, and what the rules are to decide who is guilty or not.
So children, next time, when someone's being unfair or nasty, bring them to court and let the judge decide!
The Doll Dilemma teaches children to be fair and tells us that we should never judge someone just because of how they look or based on our assumptions, and we should consider all the facts to jump to any conclusions.
This educational yet humorous book is perfect for all young children who love reading mysteries and want to become a lawyer.
Perfect for 7+
Grab your copy from Amazon.