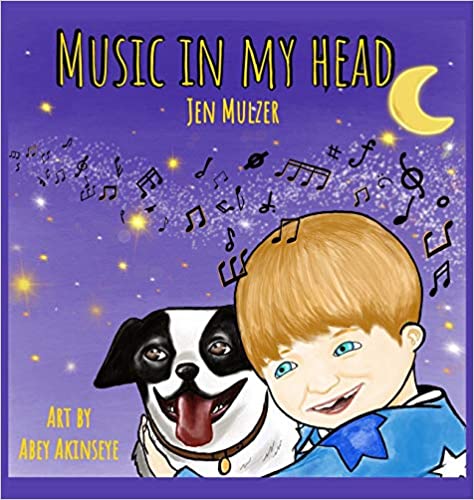 BOOK REVIEW
Music in My Head By Jen Mulzer

It is normal for kids to be restless, over-energetic, or a little impulsive, so this book focuses on how we can channelize their energy in the right direction with some simple calming techniques.
Music in My Head is the story of a young boy who doesn't want to sleep, and his adventure begins at bedtime. He finds it impossible to lie down and sleep. His body dances to his own rhythm, especially at bedtime. His imagination takes him to the circus and on the moon, so read this fun rhyming picture book to know more about his adventure at bedtime.
Jen has a great understanding of children's world, and their vigorous imagination makes this book more magical and enjoyable.

Illustrations are colorful so that children can understand the story by the pictures themselves. This bedtime story is perfect for reading aloud with your little ones, the rhyming text makes it a fun learning experience.
Perfect for 3+

This book is available on Amazon,  Barnes and Noble, Bookshop and Walmart.