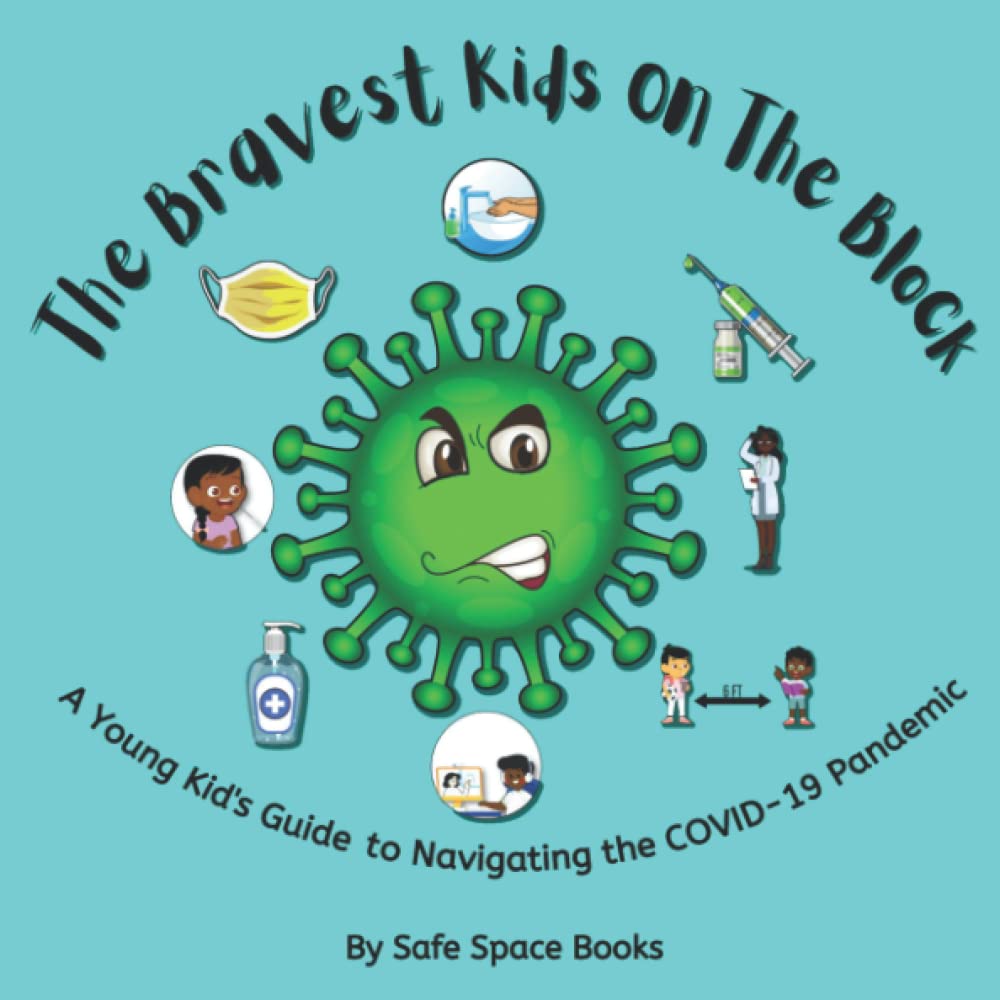 The Bravest Kids on the Block: A Young Kid's Guide to Navigating the COVID-19 Pandemic by Safe Space Books
The Bravest Kids on the Block is a beautiful book that focuses on family bonding and addressing the stresses of staying home with your family during the covid-19.
There are so many new challenges that children have to deal with during this covid 19. This book is like a guide to understanding COVID-19 with so many relatable stories of typical struggles faced by the children during the pandemic like they can't go out for a movie or meet their friends, online schooling, and the stress of losing loved ones due to covid.
Each story also features discussion questions at the end to encourage meaningful discussions between you and the children in your life.
These stories teach us about love, diversity, friendship, teamwork and help us understand how we can support each other to deal with these difficult times. The beautiful illustrations help children understand that they are not alone in this, and you can overcome the anxiety and stress of this pandemic with the support of your family.
Perfect for 3+
Grab your copy from Amazon.
 The Bravest Kids On The Block exists in a full color and coloring book version too. https://safe-space-books.constantcontactsites.com/store