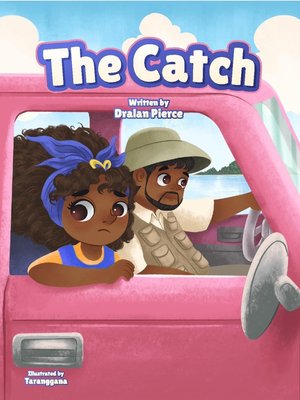 The Catch by Dralan Pierce
The Catch is a lovely and engaging story of a father-daughter relationship that showcases their bond and teaches children the importance of patience, self-control techniques, and encourages them to choose everything wisely.
This story follows Marley, her dad, and how they get along together on their first fishing trip. Marley wondered how her father wakes up early every weekend for fishing and what he did there till 2 pm, so she asked him, Dad, how do you spend so much time fishing? Then her dad asked her to join on a fishing trip. Now you have to read what Marley learns during the day, how to keep patience while fishing, and how a day spent in nature can change your life.
The Catch helps young readers understand the importance of choosing the right things for themselves, taking the right decision, and introduces them to the art of fishing and what can be learned from it.
The illustrations are beautiful, and I love the color theme of the book that enhances the beauty of this story.
I want to recommend this book to every parent to read with their children to teach them to be patient in a fun and imaginative way, and I'm sure it definitely strengthens your bond.
Perfect for 5+
The book is available on www.piercetheheart.org.