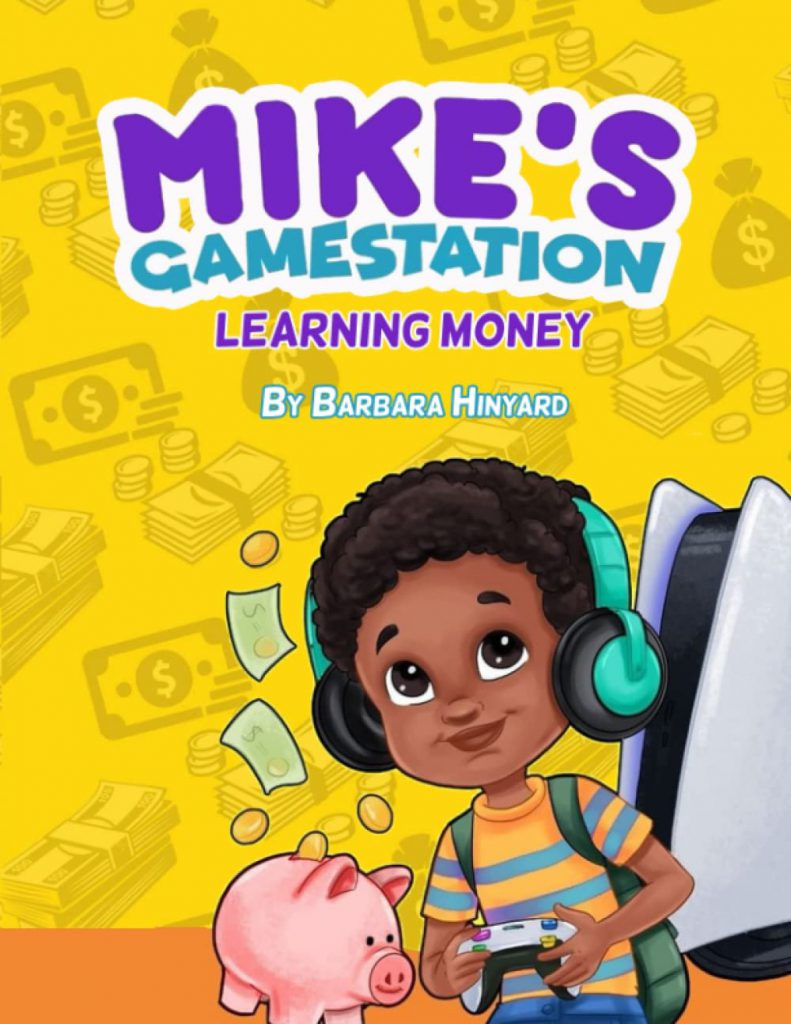 Learning Money Mike's Gamestation by Barbara Marie Hinyard
Today's kids are smart, starting their small businesses, and they are curious to learn more about their finances and all, so this book will teach kids all they need to know about money and how to save or spend it wisely.
Help your kids understand the value of money and become financially responsible with The Mike's Gamestation Learning Money Book. From saving accounts to credit or debit cards, kids get to know how to fill out a check or a deposit slip with this book. Kids will also learn how to do budget planning, how to save money for their favorite games, how credit cards work, and more about financial terms.
This book is perfect for children to explain the concept of money and finance in an easy way, and it also includes information on banking, different types of bank accounts, saving and allowance, etc.
Perfect for 5+
This book is available on Amazon.