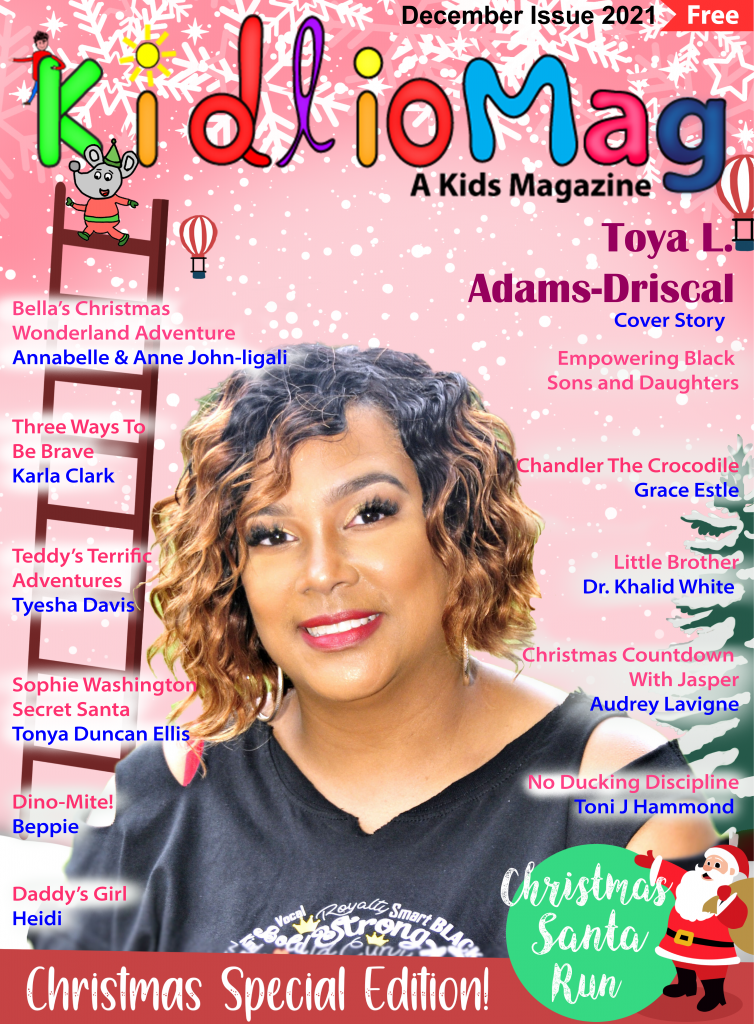 Hello Readers,
"It's beginning to look a lot like Christmas."
Winter is a lot more fun and exciting when we think of Christmas, as this festival season brings a lot of festivities to celebrate throughout the world. This holiday season is all about caring, sharing, and making memories with family and friends, so make the most of it and immerse yourself in our Christmas Special Edition.
On the cover, we have Toya Adams-Driscal, author of A Note to My Black Son… and A Note to My Black Daughter, Read about her journey and how she empowers black sons and daughters through her books.
In this Christmas Special Edition, we are trying to incorporate the best of Christmas books, stories from aspiring authors, Advent calendar and Christmas Activities, and so much more to explore in the holiday season. I hope you will like it, and please do not forget to share your feedback. We are looking for writers and artists like you, so please send us your stories and drawings at kidliomag@gmail.com.
Merry Christmas!
Happy Reading!