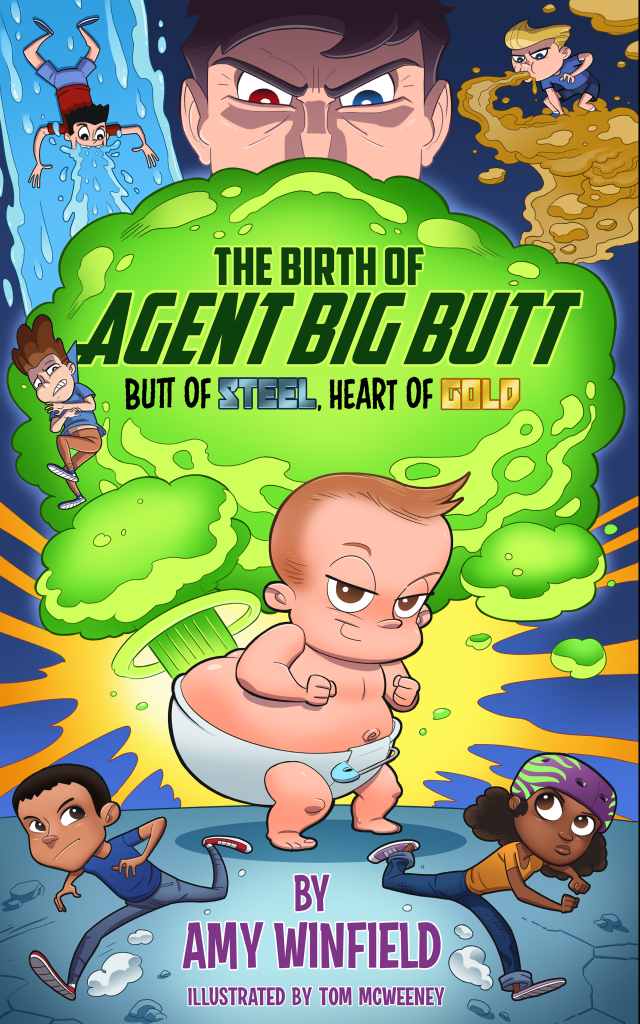 The Birth of Agent Big Butt: Butt of Steel, Heart of Gold by Amy Winfield
It's BIGGER, It's BETTER, It's an enormous butt with a variety of explosive farts! The Birth of Agent Big Butt by Amy Winfield is an uproariously entertaining superhero story that blends humor, quirkiness, and themes of friendship and bullying.
Get ready for endless laughs and giggles with this funny and super adventure book of the newborn superhero in town, Agent Big Butt, whose big steel butt has powerful stinky farts that can defeat any evil. This book is told from the perspective of a newborn baby and has some silly conversations and humor that will drive you crazy.
This book is divided into small-small chapters, and each chapter has a new story of cute superhero Agent Big Butt's adventure, his big farting explosions, fight with evil Dr. Ian, and becoming a superhero, but that's not all, then a boy, Justin tries to portray him as a villain and a lot more that AB has to deal with.
From the beginning till the end, this chapter book is sure to get everyone, young and old, giggling and laughing together. The author does a great job of creating a unique and memorable character in Agent Big Butt, and I look forward to reading more of her books in the future.
Perfect for 8+
Grab your copy from Amazon.