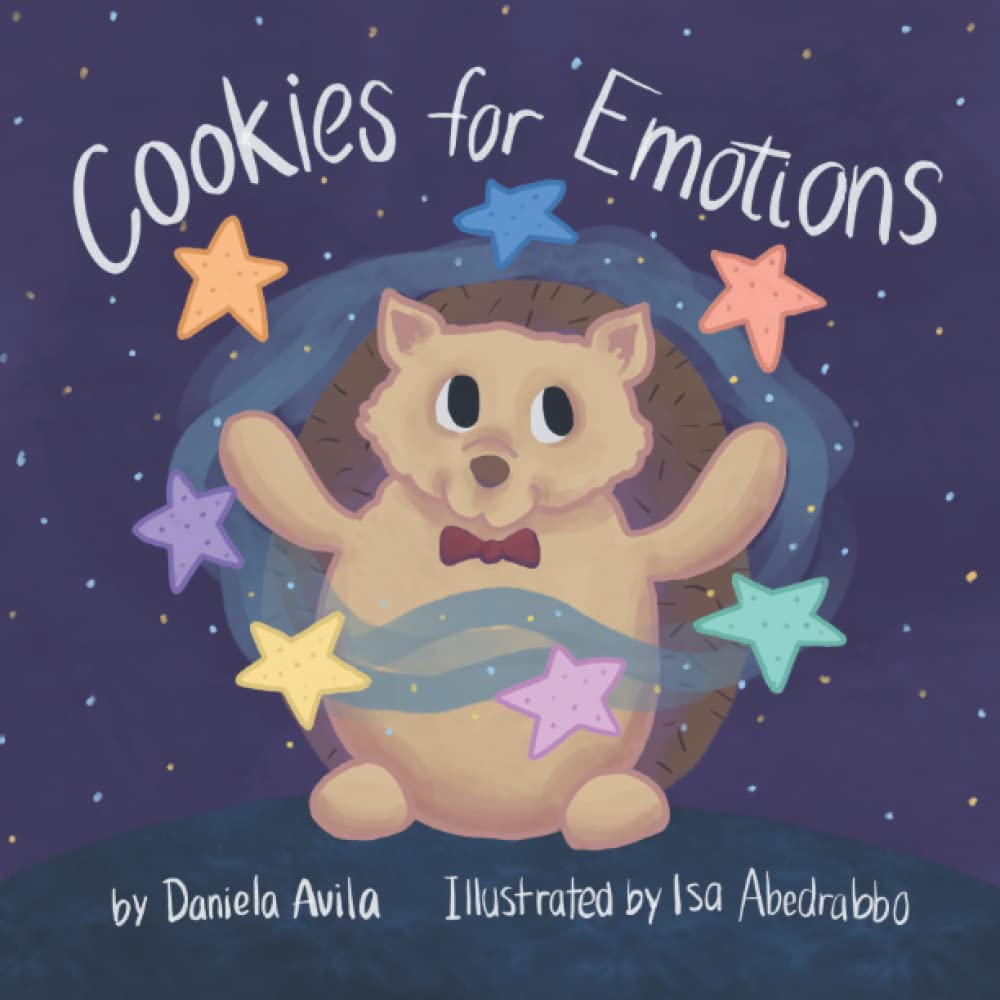 Cookies for Emotions by Daniela Avila Cantu
Cookies for Emotions is an incredible picture book that shows various emotions through magical cookies, and rhyming text makes this book fun and enjoyable to read.
Teddy the hedgehog got a magical cookie jar in the forest that makes him feel different emotions. Whenever he eats a new color cookie, he feels different emotions like surprise, embarrassment, fear, sadness, happiness, anger, and love.
Follow Teddy on his adventurous journey, where he meets new friends and understands how to deal with different situations.
Children are like a ball of emotions, sometimes happy, sometimes angry, so this book tells them that they can express their feelings like happiness, sadness, or anger, but they should know how to control their wrong actions or behavior.
This book helps children to understand their various emotions, which improves their emotional and mental health.
Perfect for 2+
This book is available on Amazon.