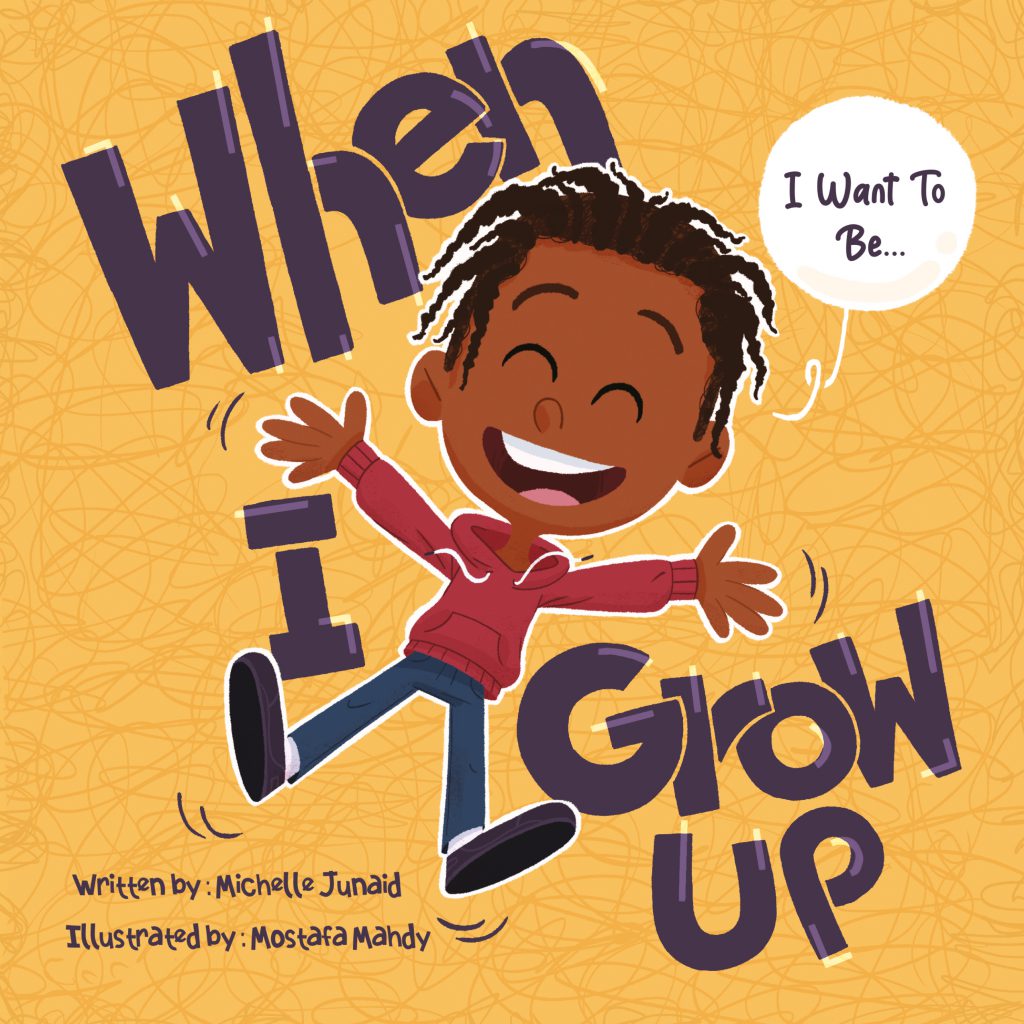 When I Grow Up by Michelle Junaid
Has your child ever wondered what they Dream of being when they grow up? This exciting and new picture book, When I Grow Up, is a great way to explore their exciting future possibilities in a fun and unique way!
Judah and his class are given homework to find out what they want to be when they grow up. Super excited, Judah races home and talks with his parents. Judah's adventure begins in his dreams, and he discovers all the amazing things he could be.
Join Judah on his journey to explore the endless possibilities in his dreams, and with the encouragement from his parents, he learns that he can be anything if he puts his mind to it.
The author Michelle Junaid shows children that they are capable of turning their dreams into reality, there are endless new-age career opportunities, and they can be anything, a pilot, chef, or an illustrator if they want to.
This book also empowers young children to dream big and gives a message that they can do anything.
Perfect for 3+
Buy link: www.storytimebyjj.com