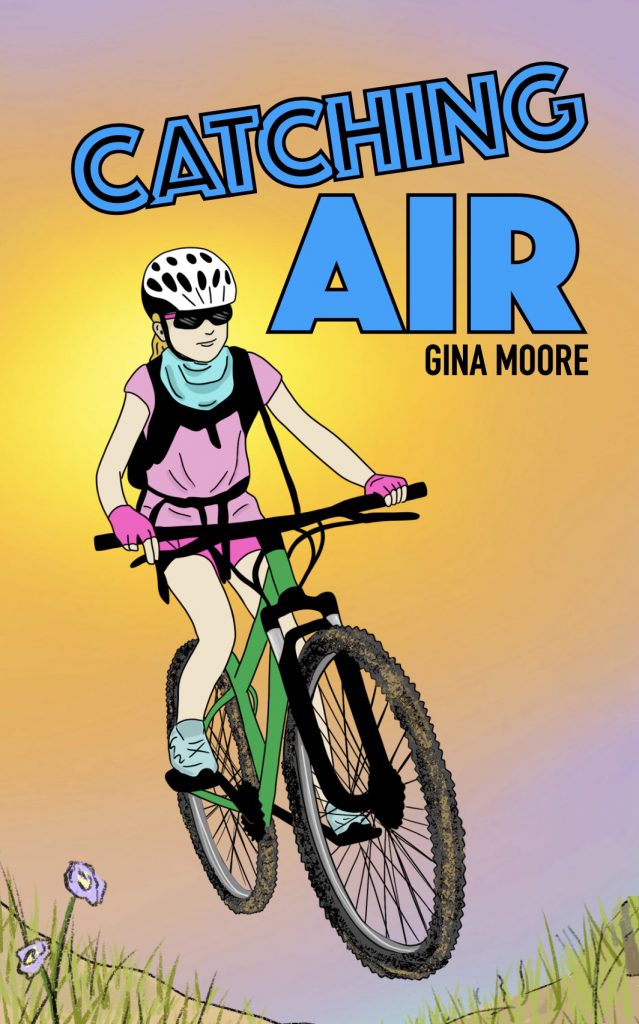 Catching Air by Gina Moore
Catching Air is an empowering tale of overcoming obstacles, setting new challenges, and finding your true path, even when the road ahead is filled with unexpected circumstances.
Experience the magic of adventure, the thrill of exploration, hiking, mountain biking, and the triumph of the human spirit as our outdoor enthusiast Megan sets out on her greatest challenge…the Junior Cup Championship.
This empowering story follows Megan, a middle grade student who loves adventure, hiking, and photography. Since childhood, she used to go on every adventure with her dad. But after losing her father, one day, she found her father's new bike and decided to follow her father's passion of mountain biking.
Follow Megan's adventurous journey to learn that if you want to succeed in life, then you have to finish what you've started, and in the end, you'll always come out as a winner.
This inspiring book teaches youngsters to face new challenges with courage and deal with the loss of loved ones and the ups and downs of life with hope and determination.
Perfect for 8+
Grab your copy from Amazon.