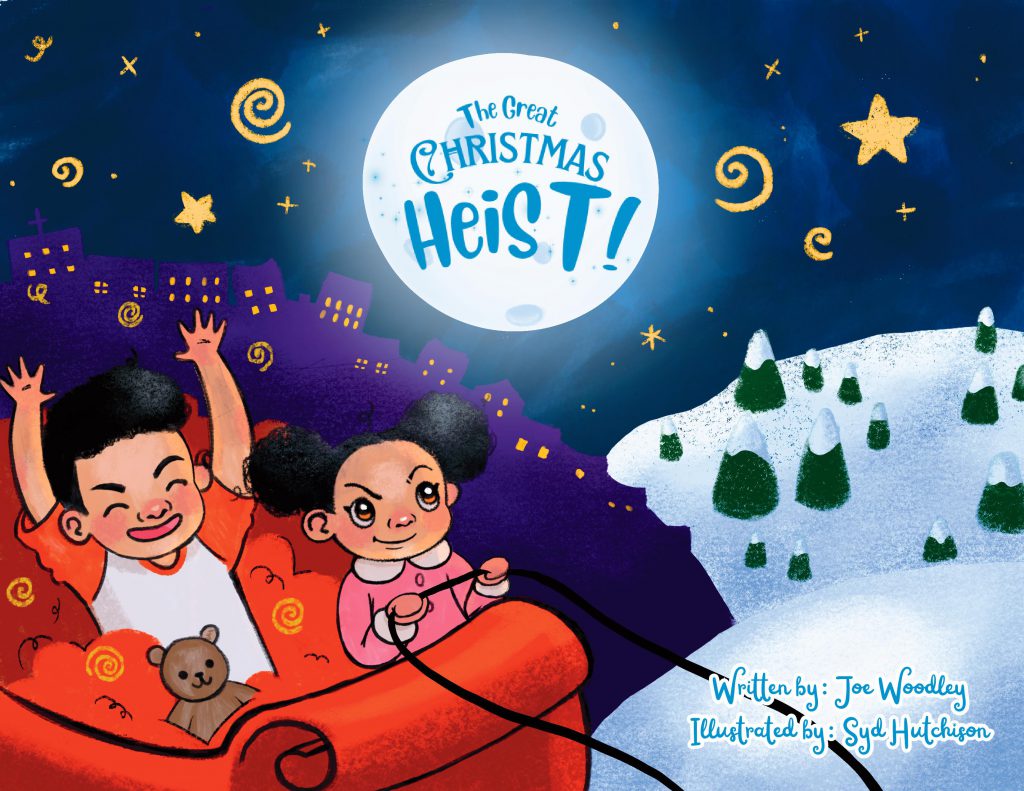 The Great Christmas Heist! by Joe Woodley

Let's celebrate Christmas all year round with this fascinating book that teaches children the real meaning of Christmas, introducing the joy of giving and focusing on the importance of being thankful for what you have.
Thomas and Claire are two spoiled kids who have everything they ask for. Their parents never said, "No!" to their ever-increasing requests. They don't appreciate their things and even don't care if they break an expensive toy or spoil their clothes. There were a lot of packed boxes in their room, but they wanted more. They wanted all the Christmas toys for themselves, so they decided to hijack Santa's sleigh on Christmas Eve.
Join Thomas and Claire on their Christmas adventure that leads them to discover the true meaning of Christmas.
This book teaches children to celebrate Christmas as the joy of giving, being kind, and sharing resources with those who can't afford gifts.
An all-new rhyming Christmas story that rekindles the true spirit of Christmas and teaches children to value people over things.
A must-have for your holiday book collection.
Perfect for 3+
Available soon on Amazon.